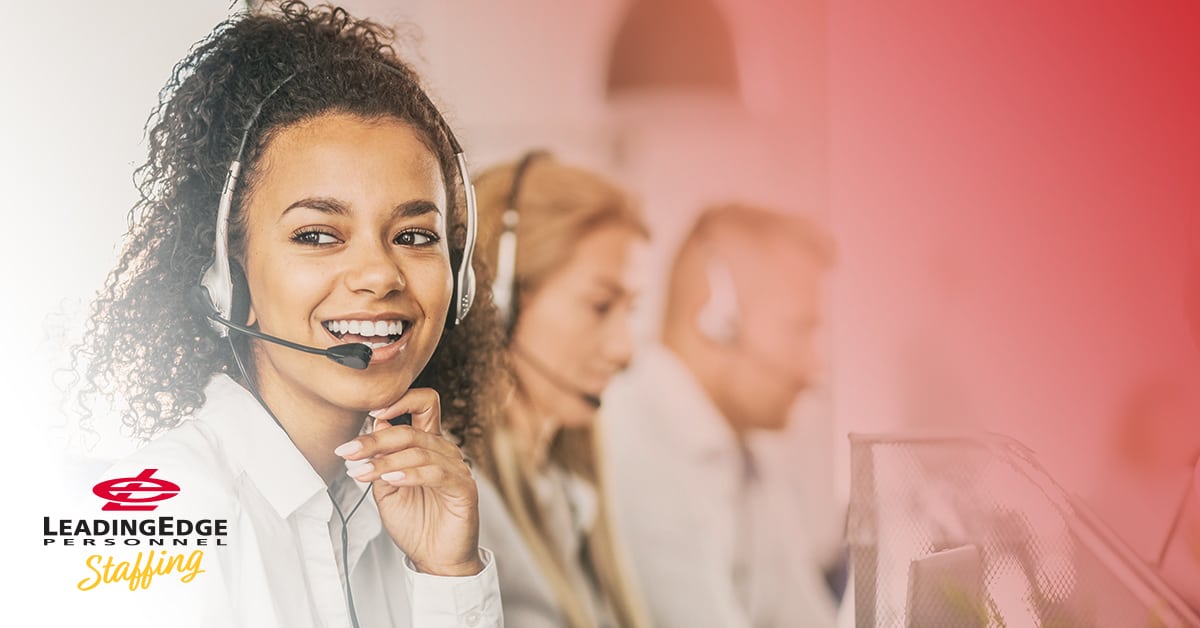 12 Oct

Stand Out with These Customer Service Skills

Every customer is different, so when three people contact a company looking for support, they're going to be looking for three different things.

When you work in customer service, you're not expected to be a mind reader, but reading people's tone is key to a good experience, as is the ability to stay calm when things get hectic.

There's no one way to be a great customer service representative, but there are some skills and abilities that can help you stand apart from the crowd.

Here's what to keep in mind, and what skills to develop to be an excellent customer service rep:
1. Be empathetic.
This is hard when someone's yelling at you or upset about something that's out of everyone's control, but it's the foundation for a good customer service experience that will make the customer feel heard, cared for, and content. The ability to remember and act as though whatever complaints they have, however, stressed they sound, however angry they get, has nothing to do with you but the situation they're in, will set you apart. Tell them you understand, and you're sorry things didn't work out, but here's what you can do to make it better. Sometimes this will work; other times, it won't, but always start from a place of compassion and empathy.
2. Attention to detail.
People call for help because they want to be heard. They don't want to repeat themselves over and over; they want someone who can be told the details of their issue once, and that's it. Being able to tell them the finer points of their problem to confirm details is a comfort to them and helps you do your job better and more efficiently.
3. Clear communication.
The ability to speak simply and clearly, without using cliches or anything that sounds like jargon, can go a long way to help people stay calm (or become calm) when dealing with a problem. If someone feels confused and frustrated, they'll remember the aggravation more than they will any solution that was achieved.
4. Flexibility.
We all know that there are mandates and standards and policies to be followed when dealing with customers. We also all know that exceptions can be made when needed. Customers of all kinds hate to hear the phrase, "It's company policy." It doesn't help them at all (even if it's true). Be willing to work with the customer from the start to learn their ideal solution, and do what you can to achieve it, which will set their nerves at ease quickly.
5. Patience and the ability to stay calm.
We've all been on the receiving end of bad customer service and know it doesn't take much for a small problem to become a big one. Some customers are calling in at the end of an awful day and just want to yell. Some are dealing with personal issues we can't imagine. Much like being empathetic, being patient, and not taking their stress personally is crucial. Take deep breaths and remember the conversation is only one customer and one problem at a time — you don't have to solve everything all at once. You're there to help them — they need you!– and you can and will help them figure things out.
Working expediently, with care, compassion, and consideration, you can help your customers solve their issues, earn their trust and bring them back with a positive experience they might share with their friends and colleagues.
Find Your Next Opportunity
At LeadingEdge, we pride ourselves on excellent service to our customers: Job seekers like you! If you're looking for a new position or want to try something different, give us a call. We work with some of the leading companies in the field, and we're ready to help you find your next opportunity. Contact us today, and let's get started.