Customers expect a response in minutes and don't have time to wait on open positions. Customer service representatives are critical to the first impression your organization has with a client or prospect. When you need to fill a customer service staff position, LeadingEdge is where top customer service operations find the top talent.
Customer Service/Call Center Positions We Staff:
TELEMARKETER

COLLECTIONS REP.

INBOUND CUSTOMER SERVICE REP.

OUTBOUND CUSTOMER SERVICE REP.

SUPPORT SPECIALIST

MODEL HOME HOST

CONVENTIONS ASSISTANTS
LeadingEdge Personnel Specializes In:

Our Risk-Free Service Guarantee
99% satisfaction, client performance survey. If for any reason, within the first two days of an assignment, you are not satisfied with an employee we have sent to you, give us a call and we will send a replacement. We will waive any charges accrued to that point. Simple as that.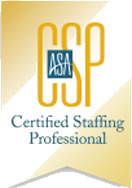 A Hire Level of Service and Commitment
Find out more about LeadingEdge Personnel being recognized as Certified Staffing Professionals by the American Staffing Association.