Business moves too fast to be slowed down by staffing gaps. The success of your operation depends on the strength of your staff and everyone filling their role at top efficiency. So when you need to fill a clerical or administrative position, LeadingEdge is where top employers find the top talent.
Administrative And Clerical Positions We Staff:
RECEPTIONIST

DATA ENTRY CLERK

FILE CLERK

COPY & SCANNING CLERK

MAILROOM CLERK

ADMINISTRATIVE ASSISTANT

EXECUTIVE ASSISTANT

HUMAN RESOURCES

OFFICE MANAGER

CUSTOMER SERVICE REPRESENTATIVE

LOAN PROCESSORS
LeadingEdge Personnel Specializes In:

Our Risk-Free Service Guarantee
99% satisfaction, client performance survey. If for any reason, within the first two days of an assignment, you are not satisfied with an employee we have sent to you, give us a call and we will send a replacement. We will waive any charges accrued to that point. Simple as that.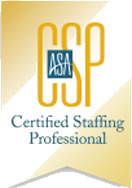 A Hire Level of Service and Commitment
Find out more about LeadingEdge Personnel being recognized as Certified Staffing Professionals by the American Staffing Association.