Temporary Staffing Services
Partner with LeadingEdge Personnel for High-Performance Temps
Every business has a need for a temp once in a while. But, surprisingly, many companies do not have an ongoing relationship with a temp agency that knows enough about their business to provide appropriate temporary personnel on an as-needed basis.
Employees leave—temporarily or permanently. Business volume improves. A new project requires additional workforce or the reassignment of existing personnel. In all of these cases, LeadingEdge Personnel is the #1 source for temporary staffing in San Antonio and Austin.
Quality Staffing—with a Risk-Free Satisfaction Guarantee
Call to set up an appointment with one of our professional Staffing Coordinators in San Antonio or Austin. Use LeadingEdge Personnel just once, and you'll wonder why you waited so long to establish a relationship with a quality temporary staffing service.
Our goal is to send you an employee you'd like to keep permanently every time. However, if the employee we send to you is not performing satisfactorily—for whatever reason—we'll send you someone else promptly. Guaranteed. See details of our Risk-Free Satisfaction Guarantee here.

Our Risk-Free Service Guarantee
99% satisfaction, client performance survey. If for any reason, within the first two days of an assignment, you are not satisfied with an employee we have sent to you, give us a call and we will send a replacement. We will waive any charges accrued to that point. Simple as that.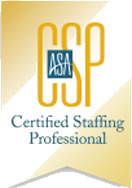 A Hire Level of Service and Commitment
Find out more about LeadingEdge Personnel being recognized as Certified Staffing Professionals by the American Staffing Association.