16 Jun

How Do I Choose a Staffing Agency That's Right for Me?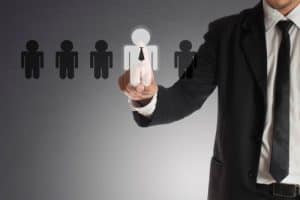 Anyone can post their job opening on a job board or look for candidates online to fill their open position. While that is the overall goal of a staffing agency, their role goes much deeper. You don't want to pay an agency to do just as good a job as you could have done on your own. Not all job placement agencies are created equally, so there are some attributes to consider when hiring one.


Transparency is Key
If you're going to pay for a staffing agency's services, you need to know where your money is going. Ask them about their procedures for finding the perfect candidate for your company. If possible, ask a new hire about their experience with a particular agency. The key you're looking for is how well the agency worked together with the candidate. If the agency didn't make an effort to get to know the candidate first, then it's likely they just did an online search, which you could have done on your own. Make sure the money you're spending is
worth it.
Understands the Industry You're In
The best job placement agencies will understand your industry and what type of candidate you need to fill a position. You're likely using a staffing agency because you want to fill your opening with a candidate who's ready to work right away. This may require the agency to come to the work site to evaluate procedures and exactly what type of work needs to be done. If the agency doesn't express any interest in doing so, then you may want to look elsewhere.
Look for Longevity
There are many different Austin employment services throughout the city. Even though you're working with a temp agency, you don't want the agency's employees to seem like temporary employees. Ask the staffing agency questions about their employees, such as how long they've been there, what they like about their job and why they continue to work there. If they genuinely love what they do, then they'll be more likely to provide better service to you.
Long-Term Goal Considerations through a Staffing Agency
Even if you're only looking for a temporary employee, a good staffing agency will provide qualified candidates to give you the option of hiring them permanently. This is just one example of looking after your long-term goals. If the placement agency you
choose consistently provides you with quality long-term candidates, then they
are worth using again in the future.
LeadingEdge Personnel has been serving clients since 1995. We are proud to be one of the top Austin employment services, and we serve San Antonio as well. We want you to feel confident in your decision to hire us, so feel free to contact us at any time to see how we can help you fill your important job openings.
For more information about Employment Services in the Austin area and tips for choosing the right staffing agency, visit https://www.leadingedgepersonnel.com