16 Mar

How Employment Agencies Attract Quality Candidates

How Employment Agencies Attract Quality Candidates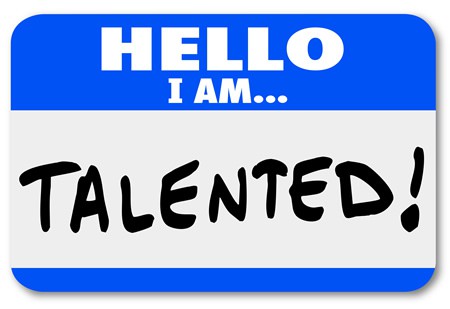 Staffing firms have the difficult job of matching employers to the right workers. When candidates don't work out in those positions, the entire agency loses some credibility with those employers. The key to any successful staffing agency is working with qualified candidates. In fact, employment agencies use several resources to attract intelligent candidates for various sectors.
The Traditional Job Fair
It's not just direct employers who attend job fairs around the San Antonio area. In fact, a permanent placement agency will often seek candidates at these gatherings. Traditional job fairs remain important in the job-seeking world because it's a microcosm of professional minds. Agencies can sign up applicants from almost any industry that they provide placement. By meeting you in person, agency representatives can see the entire package. Professional appearances, mannerisms and communication styles are instantly evaluated so that quality candidates can be picked out with ease.
Social-Media Flair
Quality candidates are also found through social media. A permanent placement agency might post a comment regarding a certain project or position opening up. You respond with a resume, and the agency can look into your expertise. They'll evaluate your social-media accounts and resume at that point. Your online personality should be as professional as possible so that you're considered a quality candidate. Update your profile by adding in new skills and awards as your experience grows. Many top candidates surface on professional, social-media websites. You might find a great job by simply being smart about your online personality and content.
Word-of-Mouth Pays Off for Employment Agencies
In this age of technological wonders, it seems counter-intuitive that word of mouth is still important. However, you might talk about your experience with employment agencies among your colleagues. They've never considered this job-seeking tool before, but the firsthand account is intriguing. As a result, these quality candidates contact a permanent placement agency. The industry is no longer limited to temporary work with few work hours. Quality candidates choose temp, permanent or flex time based on their needs. As more options open up within the agency sector, more candidates consider this option as they look for better opportunities.
Recruiting Expertise
When you enter a permanent placement agency today, the agents within the business are highly decorated with degrees and experience. They might have numerous contacts within the industry and throughout the various sectors being served. You may have experience in a sector that's highly specialized. As a quality candidate, you're prioritized by the agents. They call their colleagues at different agencies as well as contacting various clients. Because an agency can offer your specialized talent, both of your reputations rise within the industry. They work hard to find you a position because that shows off their recruiting expertise.
Solidifying the Relationship
Quality candidates may show up for one job offer, but reputable agencies want them to stay for the long term. Your representative normally sits down with you for a basic interview. Agents want to know if you're looking for a particular position, experience in the sector or other goal. By putting your goals first, the agency can find the perfect position. They'll offer you benefits and other perks in order to keep you with the agency. This working relationship pays off for every party.
San Antonio employment agencies are constantly looking for new prospects. If you're currently looking for a position, turn to an agency for help. Their insider knowledge can quickly turn into a job that's nearly impossible to find otherwise. The complex relationship between workers, agencies and employers continues to develop as matchmaking processes are perfected in the industry.
For more information about employment agencies in San Antonio and how to become a qualified candidate for placement in a new career, visit https://www.leadingedgepersonnel.com