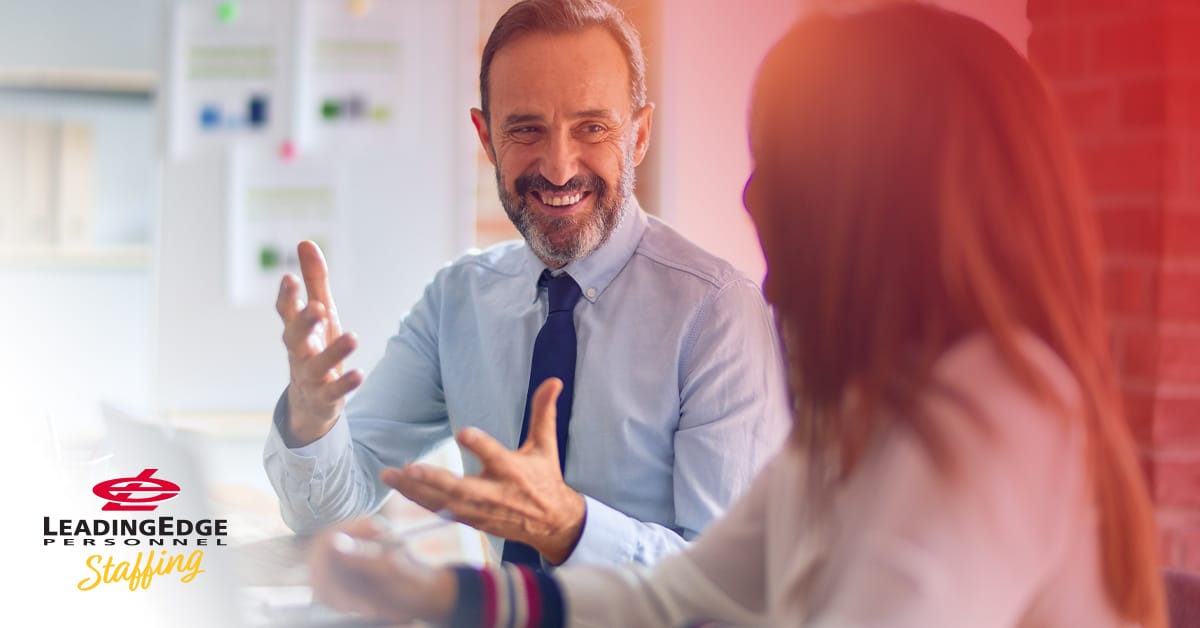 28 Dec

Why You Should Connect with a Recruiter for The New Year

This has been a long and trying year. Maybe you're no longer happy in your current job and want to try something new, or maybe you're just out of school and aren't sure how to find a position that will allow you to fully utilize your skills. 

Have you considered working with a job recruiter?

Here are a few reasons why contacting a recruiter or staffing agency can help kickstart your job search. 
They know all the open positions in your area.
Job recruiters and staffing agencies exist to help companies fill open positions. That's what they were created to do. Full stop. Some companies prefer to work with recruiters instead of widely posting job openings because recruiters have good relationships and can sort through resumes much faster than the HR or hiring manager, allowing the company to save time and money. 
Recruiters can find new ways to apply your skills.
If you've worked in the same kind of job for a long time, you might accidentally paint yourself into a proverbial corner when it comes to looking for jobs. Recruiters don't have that same tunnel vision and can look at your work history with fresh eyes, finding opportunities that are similar but not the same thing. They'll understand how the work you've been doing can be translated to work you might be interested, and successful in trying. 
It's a huge time saver.
Who has hours and hours to type up new resumes and cover letters, to say nothing of looking for interesting-sounding jobs and then applying for them? Recruiters can take a single resume and forward it to any and all companies with an open position that fits your experience. They do the hard work for you! And they'll only send it along for jobs that are in your wheelhouse. This gets you in front of a hiring manager faster and a more direct fashion. Who has time to wait? (Or who wants to wait and keep track of all the applications currently out in the world?) 
Test drive a new job.
If you're unsure what kind of work you'd like to pursue, making that clear to a recruiter means they can provide you with leads on temporary jobs. This gives you the chance to try a few placements before you decide on a longer-term position. It benefits you as much as the company: You find out if you like the job while still earning a paycheck and, if you don't, you're not locked in by a contract; the company keeps their projects and work moving along without having to go through the arduous hiring process. And if it works out and both you and the company are happy, it might lead to a full-time, permanent position! 
It's free.
Companies that utilize the services of recruiters and staffing agencies pay for that assistance. As a job seeker, it costs you nothing to take advantage of their connections, their help, and their expertise. Recruiters are just that –experts — when it comes to job hunting and placement and does a great job connecting people with companies. They know what to look for, who to call, and the best person to contact, and they do all this for you for the low, low price of zero dollars. 
Recruiters and staffing agencies are in most cities and towns across the country. Some are locally owned and operated; others are national, which can be helpful if you're looking to move or just landed in a new place. All you have to do is look for one, get your resume ready, and make the call. 
Work with LeadingEdge Personnel
If you're ready to give a staffing agency a try, why not start with LeadingEdge Personnel? We work with some of the country's best companies and have a long list of up-to-date open positions looking to be filled with great talent like yourself. Give LeadingEdge Personnel a call today, and let's get started on making 2021 your best year yet!