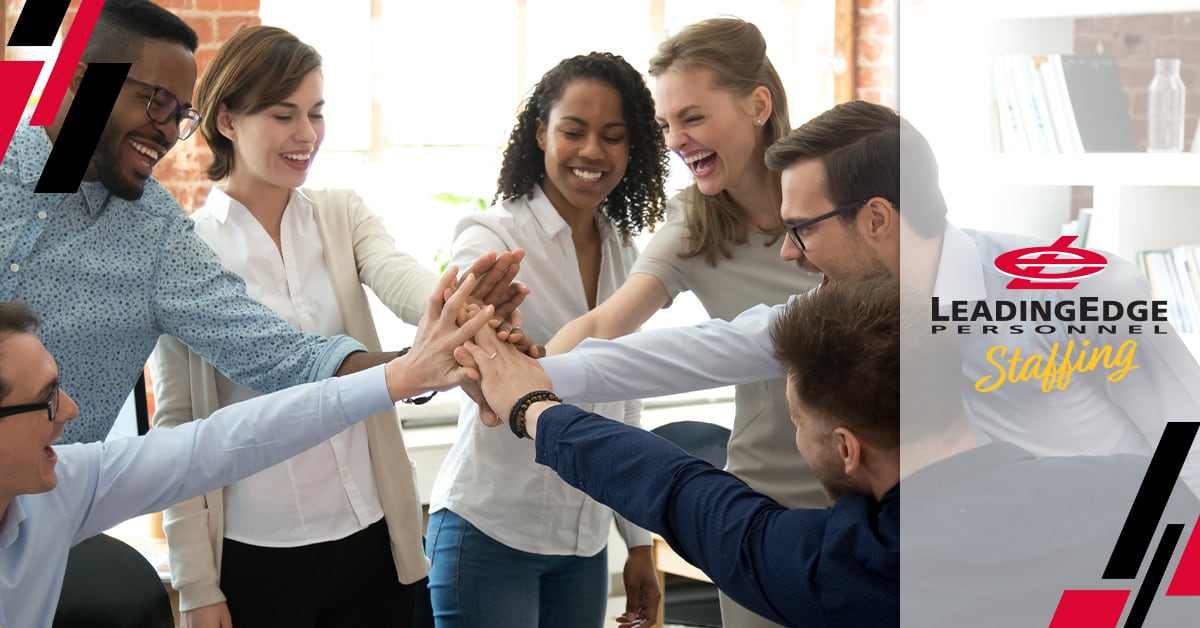 16 Dec

Why You Should Use a Staffing Firm When Seeking Employment 

When looking for a new job, it can feel like searching for the proverbial needle in a series of haystacks.
Where do you even start to begin the process? 
It can be difficult, often frustrating, and lonely work that involves lots of effort that can feel like it's going nowhere. 
But working with a staffing agency, like LeadingEdge Personnel, can help make the process a lot less stressful and a lot more fulfilling, and it can cut the distance between you and a new job considerably. 
Make it work for you! 
Here's why you should consider working with a staffing agency when you look for a new job: 
Sometimes companies don't post all their available positions on employment sites
Hard to believe, but it's true! Some offices prefer working with a staffing company instead of casting a wide net because they know staffing companies and recruiters are professionals at matching people with positions. Staffing companies work closely with employers and develop trusting relationships. A good staffing company will have access to open or soon-to-be-open positions that no one else knows about. Why not use that to your advantage? 
They're the matchmakers of the employment world
Staffing companies will often have their new clients take a few skill evaluation tests to get an idea of where their strengths are. When this information is coupled with a person's interests, their work experience, and a sense of what the client is looking for, staffing companies can look over their portfolio of partners and see where a person might best fit. They can arrange an introduction by passing along a client's resume, and, given the trusting relationship between the staffing company and the employer, a recommendation can carry extra weight. 
They streamline the process
The worst part of applying for jobs in the "traditional" way is filling out applications and sending out resumes and waiting…and waiting…and waiting and hoping for a response. Staffing companies can help match clients with companies and, given their existing relationships, are likely to get feedback much more quickly than you can on your own. 
It's free help!
Staffing agencies are paid for their services by the companies that use them. There's no downside to you contacting one and setting up a meeting, providing your work history and explaining what you want to do, and then letting them find potential new jobs for you. They do the hard work — or they can help supplement the other efforts and steps you're already taking in your job search. 
It's not just temporary work, but they can help with that too
Say you're out of school for the summer or are thinking about rejoining the workforce after some time away. Maybe you don't know yet the kind of position you're looking for. Staffing companies can help you get your foot in the door at a company, even if it's just for a short time. They also can help you find a temporary job that could become permanent if that's what you're after. 
Life is hard enough, and you have to do everything else on your own — let a staffing company help you find a new job. You'll be getting back your time while starting on the path toward your future! 
Find the job you've been looking for!
Contact LeadingEdge Personnel today to find out what they can do for you and learn about their expertise in helping people just like you find the clerical and administrative jobs they've been searching for.