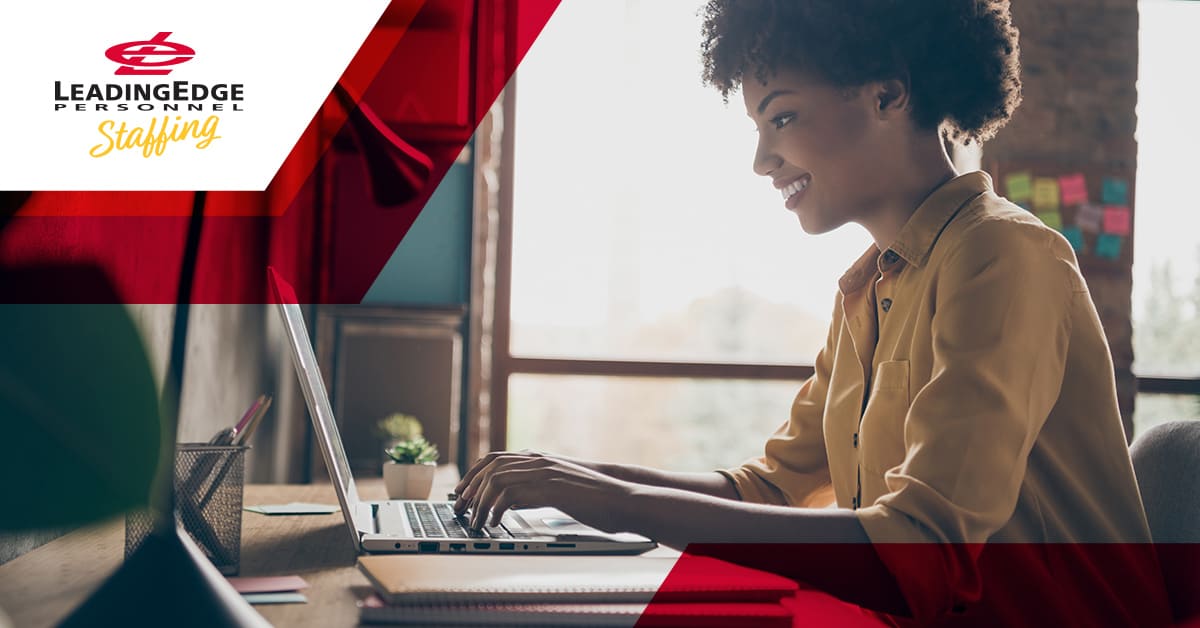 21 Sep

Why Onboarding is More Important than Ever

Starting a new job is an exciting time, from meeting new coworkers, getting acclimated on a team, and learning the way around a new building. New employees have a lot to learn to hit the ground running, including becoming familiar with a company's culture. 

Some employees are now going through the onboarding process in a remote-work environment, without sitting face-to-face with their new manager or other teammates. 

But onboarding is even more important in uncertain times as it provides much-needed structure and guidance when everything else might seem shaky and unsure. 

Here are some advice and tips on how to provide an onboarding experience that can be a life raft for your new employees. 
1. Make it an opportunity to connect.
From the very start, even before the new employee's first day, encourage communication between the new hire and their team. Invite the new person to join in on a call with their new coworkers to introduce themselves in a casual, unstructured way. This will make the new person feel welcomed and will put faces to names and voices. Managers also should have a pre-onboarding call to layout what onboarding will entail and to see if they need any equipment while gauging their comfort level in working remotely. Even if there's nothing to be done to bring a person physically onto the team, there are ways to make it more comfortable and productive. If possible, send a little welcoming gift with some branded merchandise, so the new hire instantly feels part of the team.
2. Reconsider your onboarding process.
If the onboarding process usually includes several days in a conference room and some team-building exercises, you'll need to rewrite the playbook. Start every morning with a personal video call to check in, say hello, and see how the previous day went. Find ways to incorporate technology to make the process a little more fun — maybe an online scavenger hunt to help them learn about the company, or a game in which they match the department with the responsibility (later in the week). Working with remote access tools, there's a chance to involve more people in greeting and onboarding the new hire, allowing them to meet everyone through individual video calls virtually. That will give the new hire the chance to ask questions as time goes on. 
3. Set very clear expectations.
All new employees need to know their job description, their responsibilities, and how they fit into the company. But it's also essential to explain, from a manager's perspective, the expectations of the job, the position, and the employee. In ways that parents need to set boundaries and provide guidance to their children, new employees need guidance on what's expected of them. The sooner that conversation happens, the better — for the new hire, for the team, and the company.
4. Talk about work-life balance.
It always takes a while for new employees to get their bearings and adjust to what might be a new schedule. If this is their first time working from home, there are even more new obstacles and challenges to navigate. Managers need to be empathetic to this adjustment while still making sure responsibilities are addressed, and tasks are completed. Let the new person know, early and often, about any telehealth options and tools that are available to them, along with any wellness discounts they could take advantage of as needed. 
5. Open those lines of communication.
It cannot be overstated: A new hire will have lots of questions; a new hire who starts remotely might not feel as comfortable asking those questions right away. Managers should make an effort to check in daily with their new employees on a personal and a professional level. Make sure the employee has multiple ways of contacting their team — phone numbers, chat programs, regular conference and video calls, email addresses, etc. It might seem a bit much, but an employee who feels adrift and disconnected won't be as comfortable or solid in their role and might not work out in the long run, all for lack of communication. 
These are unusual times, but managers can use the tools at their disposal to make onboarding successful and a strong start for a promising career. It might take a little more effort, but it will be to everyone's benefit. 
LeadingEdge is Here for Your Team
For more advice and assistance, contact LeadingEdge. We're standing by and ready to provide a steady light in a stormy time, whether for training employees or finding new members to your team. Contact LeadingEdge today, and let's find the best way forward.