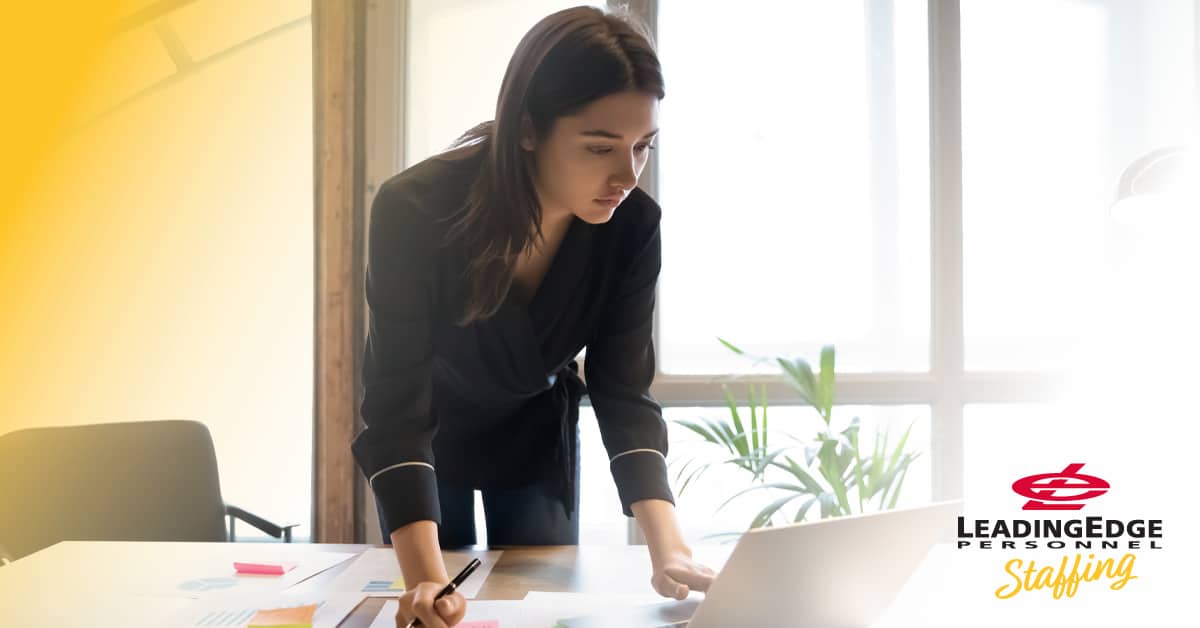 12 Oct

Knowing These 5 Job Search Trends Could Give You the Edge

Looking for a job can be stressful enough as it is. It's time-consuming and, after a while, it can feel like you're sending your resume out into the void. Whether you've been in the working world for a while or are just getting started, applying for a position can be an arduous process that feels like it'll never end. 

But what if you could get a little bit of an advantage? Here are five things to know when looking for a job that might help you get your foot in the door. 
Remote work is more available now than ever before.

When COVID came into our lives in early 2020, the vast majority of companies would never consider remote employees, whether as a permanent option or as a flexible approach. Things have changed! That means it's possible you can find a job that's a great fit for you, but the company's in another city. If you're comfortable with the idea of working from home, full-time, your options are now limitless! It can also afford you more flexibility to meet your personal obligations to your friends and family, like having to be home to see the kids off to school or to meet the cable installer. 
Good pay isn't all people are looking for.

Gone are the days when you show up, do your job, earn your pay and don't ask for anything more. When applying for jobs, look for the kind of benefits you'd like. How much vacation time do you want? Are you looking for a retirement contribution from your employer, like a 401(k) match, or maybe stock options? What about health insurance? All of these things are worth asking for and should be discussed as you go through the interview process. Don't be afraid to dream big: Some companies offer childcare or even pet care! 
Understand the role technology is playing in hiring.

Keywords aren't just the stuff of AOL history. To help ease and speed the hiring process, many companies are incorporating and embracing the use of technology, specifically artificial intelligence, to help screen applications for key terms and phrases that indicate a person might be a better fit for a job. What does that mean for you? When you go to apply for a job, look carefully at the post — sometimes companies will include key words and phrases at the very bottom of the page that match the qualifications and skills they're looking for in a position. Make sure your resume and cover letter include as many of those terms as possible to help draw their attention. The more matches you have, the more qualified you might be! 
Check your own social media presence and profiles.

The first time you meet and interview with a company, whether that's in person or via video call, might not be the first time they've seen your face. Not only are companies relying on technology to help find the best applications, they're then looking at social media profiles to see who you are and what you're about. It might be worth considering having a public, professional profile and a private, personal one for your more fun night out photos. Companies want to make sure they're speaking with someone who won't embarrass them, an upstanding citizen who won't cause trouble or come in looking for controversy. That's not to say you can't be your full self or that you need to stop having fun when looking for a job; just understand that what you say and show online might count against you in the long run. 
Be ready for a virtual interview.

One more note about technology: While in-person interviews used to be the only way to go, things are changing. Scheduling online interviews via video call is becoming far more common. That doesn't mean you don't need to prepare for one in the same way you would for a more traditional approach. Take the time to get dressed for the occasion in addition to doing some research and being prepared to talk about why you're interested in the job and a good candidate for it. Virtual interviews offer some advantages that in-person ones don't: You can keep notes handy for points you want to make and anecdotes you'd like to share to help underscore your abilities and how great a fit you are for the job! Just be sure to check how you'll look on camera before the time comes: Make sure there's nothing distracting behind you and that your face will appear well-lit and in focus when the camera comes on. 
There are jobs out there to be had and positions out there ready to be filled. You're a capable, competent, talented person. Take these tips and use them to your advantage and you'll find a great new opportunity soon! 
If you'd like a little more help, contact LeadingEdge Personnel. Take a look at our job board and see what positions we have available, then get in touch and let us know which one(s) sounds interesting to you. We're ready to help you land your next job! Contact LeadingEdge today and let's get started.