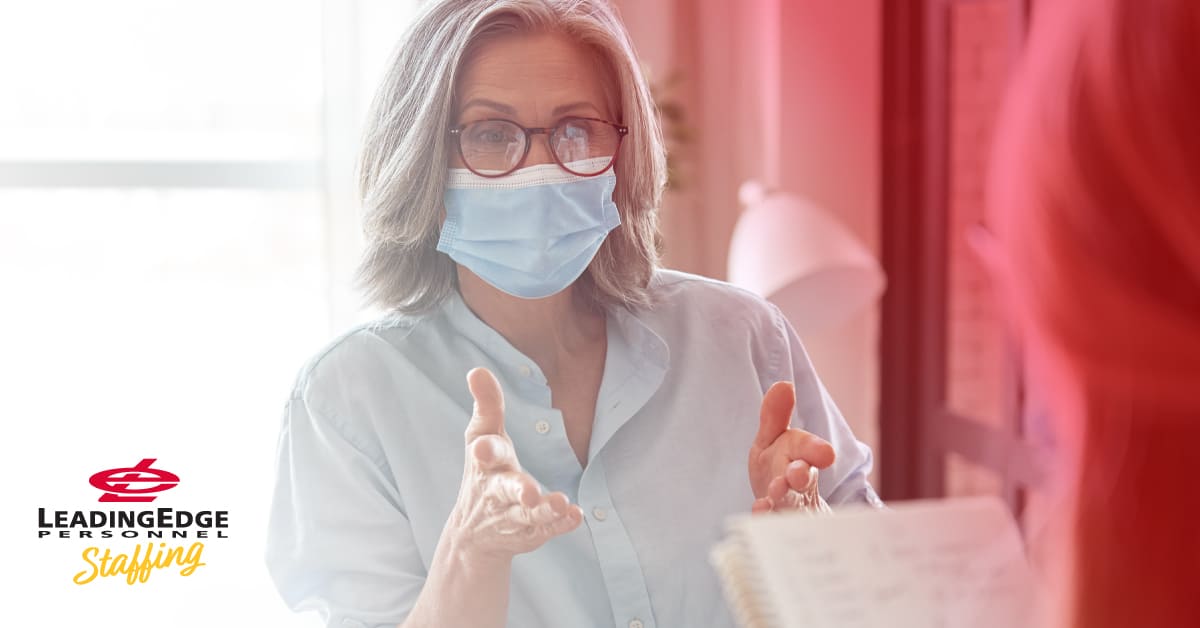 01 Feb

How to Create a Seamless Remote Onboarding Process

Among the many oddities of life during COVID is the process of bringing on a new employee. For many companies, the hiring process hasn't been stopped during the pandemic, but in some areas of the country, there are still mandates and recommendations for people to work from home if they can. 

If you've hired a new employee during the past 10 months or so, or if new team members will be joining you in the next few months, here's a question worth asking: How can a new employee be onboarded in a way that makes them feel part of a team if they've never met their colleagues in person? 

There are challenges, to be sure: It's unorthodox to join a team without meeting the team, shaking their hands, working together in the same spaces, going for lunch or coffee together, and getting to know each other through the normal course of being a new employee. 

But it is possible. 

Here are some things to consider when onboarding a new employee who will be starting remotely: 
Pick up the phone.
There might be a few weeks between when the new person signs on and when they start their job. Find some time to give this person a call. An old-fashioned phone call to say hello, see how they're doing and introduce yourself in a low-pressure conversation can convey a sense of excitement and camaraderie for a new employee who might feel a little detached. It's a nice gesture of inclusion, and it provides the opportunity to answer some first-day questions before the first day actually arrives. It doesn't need to be a big, long, involved conversation, but it's a little thing that can go a long way. 
Send some presents.
If your company has branded items or little trinkets given away during trade shows or offered to clients as marketing tchotchkes, get a welcome basket together and send it to the new hire. This is another touchpoint to let the person know you're excited for them to join your team, and you want them to feel included and part of the group. And who doesn't like getting mail that isn't bills?! Include a note or card, hand-signed, to make it personal. 
Get the paperwork out of the way.
If possible, send all of those pesky required HR documents to the new hire before their first day. This way, they can have them all set and ready to submit before they start, which will free up time on day one to meet with other people, or ask more questions, or otherwise have a little more breathing room. It's a more efficient use of time for the new hire, the HR manager, and anyone else involved in that process. Send along the contact information for someone in HR who can assist with any questions or problems that might come up along the way. Also, send along a copy of the employee handbook so they can peruse it before they start — if there are any questions, they can be addressed, with context, in the first few days. 
Provide all the technology they'll need.
Make sure your new hire has all the tools they'll need to be successful. Find out early on if they need certain accessories — wireless keyboard, headset, camera, etc. — and send those along with other technology, then work with the new hire to set up a call with your IT department or other staff to make sure their equipment is online and working correctly before they start. This will allow for a smoother transition and can help ensure those early team video calls work correctly from the start. 
Set up some introductory meetings.
Being the new person is tricky. You're excited to join a new team and want to meet and make a good impression with all your new colleagues. But it can be overwhelming to meet a big group all at once — especially when you're meeting them through a video call. Set up some smaller group, or one-on-one, conversations, meetings, and calls throughout the week. Break things up to make it easier to learn people's names, positions, responsibilities and help the new person figure out how everyone else fits into the company and how their job will mesh into that bigger picture. 
Provide a small, relatively easy project to get them started.
If a new person, who's already grappling with an unusual situation in starting a job remotely, comes in and feels overwhelmed and disconnected from the start, it can be difficult to help them build confidence in their new role. Assigning a small project can be a good way to ease them into their position while helping them learn more about the company while also gaining confidence in their ability to do the job and be a contributing member of the team. Provide some guidance on who to contact if they have questions or what's expected of them, then let them go off and see how things turn out. 
From the very start, be honest: The company is really excited to have this person join your team, and it's understood that things are unusual. Offer extra help and assistance along the way. From a management standpoint, know and understand that extra patience might be needed with the new hire. Unless they've worked remotely before, this is a brand new world for them — and if your company hasn't had fully remote workers before, it's a brand new world for your company too. There might be bumps along the road, but the onboarding process can still be successful for all sides. 
Add To Your Team
LeadingEdge Personnel works with some of the top companies in the country and is in contact with excellent job candidates who have exactly the skills and experience you're looking for in a new hire. Contact our team today, and let's get started.