10 Aug

Can a Temp to Hire Position Guide You Toward a Permanent Career?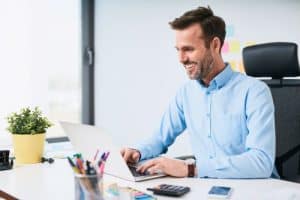 Many different circumstances can happen to lead people to pursue a temp to hire position. You may have been laid off from your job recently, haven't had a job in many years or you could even be a new college graduate. One common misconception about a temporary position is it's reserved for people with very few skills or for people who can't hold a full-time position. However, the reality is a temp agency can be the first step in helping you find the permanent position you desire.
Gain Valuable Experience
Temporary positions may be available in San Antonio because a company isn't in a position to make a permanent hire right now. However, in the meantime, they still need help, so they offer temporary staffing positions. With a temp to hire position, you will gain valuable experience in the industry you're interested in. If you do the job well, you may be eligible for a permanent position after a certain amount of time.
A Temp to Hire Position is A Great Start
If you know which career path you want to pursue, a temporary position is a great way to get started. Many college graduates in San Antonio don't have the length of experience needed to get the job they desire. However, many companies are willing to hire young talent on a temporary or part time basis as somewhat of a trial. When you choose the right temporary job, it essentially puts the company and the applicant in a win-win situation.
Temp Jobs Help You Decide Your Career Path
People use a temp agency to find jobs in multiple different industries. If you're undecided about your career path, a temp to hire position may be the best fit for you. Temporary employment gives you the opportunity to gain experience in different industries to test the waters. If you find out you really don't have an interest in a certain field, you can get experience elsewhere with another temporary job. The more experience you gain in different industries, the better chance you'll have of getting on the right career path. Temporary employment can help with that.
LeadingEdge Personnel is a great source for finding temporary or permanent placement in San Antonio. We aren't just another temp agency. We work with you and potential employers to ensure there is a great fit on both sides. Be sure to contact us to learn more about your options and how we can help you find a permanent career by starting with temporary employment.