22 Jun

Is A Temp to Hire Position Really Worth It?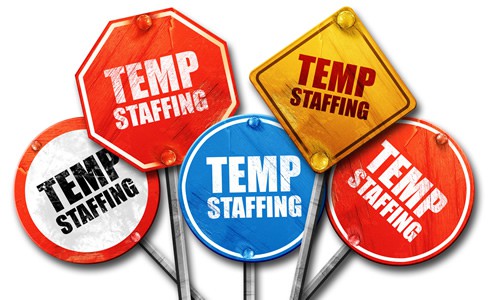 No matter where you are in your professional career, taking a temporary job takes a lot of thought. If you've been unemployed for a significant amount of time, there are plenty of benefits to looking at a temp to hire position to see what your options are. Many times a temporary job can turn into a full-time position that you really love.
One reason people don't consider seeking the help from a temp employment agency is that they won't find anything in their field of work. However, we are here to tell you that could be a mistake in the eyes of future employers. Here are some of the main reasons why temp jobs are worth pursuing.
A Temp to Hire Position is Intended to Be Long-Term Potential
Many companies offer a temp to hire position to protect them. You will essentially be working for a short time under an evaluation period. If you do a good job, you could be offered a full-time position after a certain amount of time. But even if you don't get hired on as a full-time employee, there's a good chance the temporary job will last longer than just a few weeks or months. Landing a temp job for several months can give you some financial stability while you're still searching for a long-term employment opportunity.
Gets You Back in The Groove
If you've been unemployed for a significant amount of time, it can be difficult to get back into the rhythm of going to work every day. But a temp job can help you ease the transition back into the workforce to get you back in the groove before you find a full-time position.
Learn New Skills
One of the best things about contacting a temp employment agency is you may be presented with opportunities to learn new skills. You may not necessarily work in the same industry you're accustomed to, but it doesn't mean it's a waste of time. You may be able to learn a new skill or two and translate them into your future full-time opportunity.
Working a Temp Job is Better Than Not Working at All
Any recruiter will say working a temp to hire position or a strictly temporary position is better than having nothing to put on your resume. Recruiters notice gaps in your employment history and can raise a red flag when it comes to your work ethic. Working at a temporary job will show you have the drive to learn new skills while still focusing on finding a job in your preferred industry.
Leading Edge Personnel is one of the top temp agencies in Austin to help you get back on the path you desire. Whether you're actively looking for a temporary job or still aren't sure whether temp jobs are really worth it, be sure to contact us for any questions or concerns you may have.