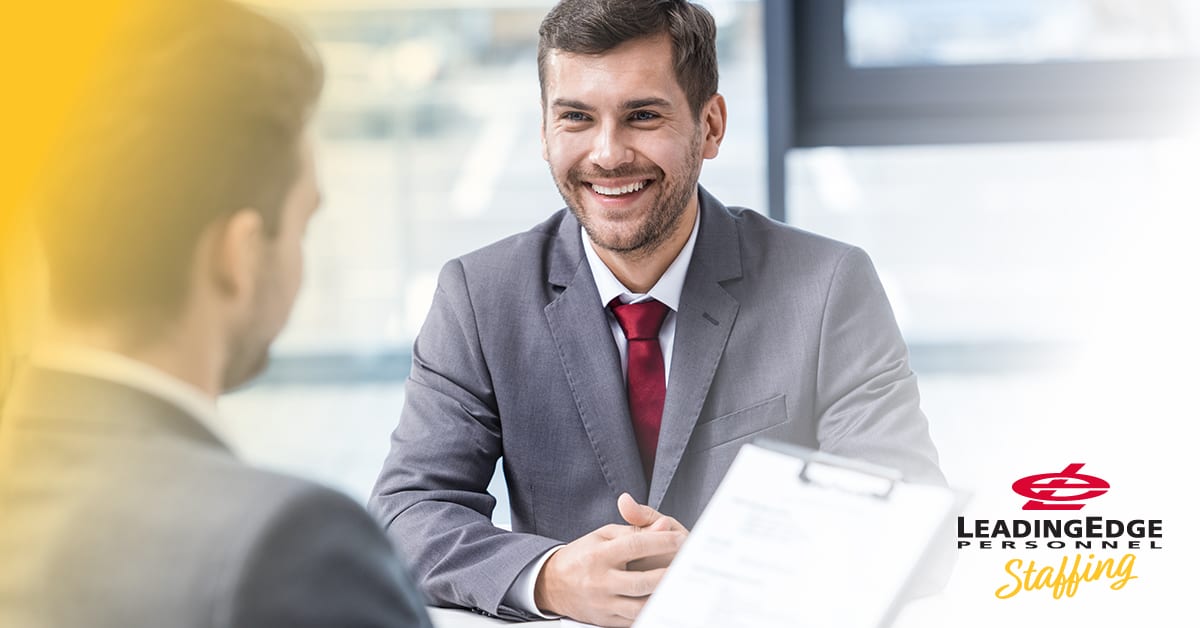 28 Sep

5 Post-Pandemic Job Interview Questions and How to Answer Them

Here's something you might not expect: Potential employers might ask you pandemic-related questions during your interview. 

There's been so much said about people leaving jobs during COVID, for a variety of reasons, and to some extent the working world continues to evolve even two years after the pandemic first disrupted our lives. 

Here are a few questions that you might receive during interviews. Consider them and be ready to be prepared to knock it out of the park when asked! 
How do you feel about remote work?

Not all companies have adopted remote work policies or practices, but a potential employer might want to know your take on the concept before considering you for the job. This is also a new way to ask a common question: How did you handle an unexpected challenge in your work life? What did you do to make the best of a tough situation? The way to answer this is to be honest and specific. If you dislike working remotely because you prefer an office environment in which you can be accessible to people quickly, and where you can interact with your colleagues directly, but you learned to make it work because you have responsibilities and learned new tools to help boost communication, say that! If you found the extra time not spent commuting helped you be more productive and focused, say that too. 
Did the pandemic change your career goals?

This is another rephrasing of an interview staple: Where do you see yourself in five or 10 years? Some people took advantage of limited mobility in order to learn new skills during the time they spent at home. Others tried new hobbies that are now fueling their passion. Some people changed jobs and career fields altogether in order to enrich their lives and improve their work-life balance. The way to answer this is to be honest, again, and explain the perspective you picked up when things were thrown out of whack. How did the pandemic make you think about work and what you value in life? And how does this job fit into those new goals? 
How did you deal with the added stress in your life from the pandemic?

If you've ever been asked how you've dealt with adversity at work, or how you addressed a challenging situation at work, this is the new spin on that old question. Talk about the way you learned to structure your day since you were no longer commuting and punching in at the office on a regular basis. Discuss ways you coped with frustrations if you were remote and no longer able to just stand up and get someone's attention in person. If you felt frustrated or angry, or isolated and alone, what did you do to cope with that? You don't need to go into every detail of your struggles or mental health challenges during that time, but you can provide an overview of how you adapted and adjusted when there was no other option. 
How did you stay motivated?

There was a time during the pandemic where it seemed like people were just streaming movies all day, when they weren't baking bread or growing plants. What your hiring manager wants to know is, how did you stay focused and get your work done? Did you incorporate a to-do list practice to keep your priorities in order? Did you have regular calls with your team in order to keep everyone on the same page? What did you do in order to replicate, as best as you could, a "regular" work day when the world was anything but regular? 
How did you interact with your coworkers during the pandemic?

If you were in-person pre-pandemic and then were sent home, with an uncertain timeline for when you'd see your colleagues in-person again, how did you address that challenge? Undoubtedly there was some stress as people use different methods to communicate, but there's also the lost social aspect of work. Did you use video calls or chat platforms? Was it a combination of the two? If you knew someone preferred seeing your face, did you accommodate their request, even if you didn't like that as much, in order to respect their needs? Did your team arrange group lunches via video call to stay connected? This speaks to the value you place on your working relationships and how you helped others during this difficult time and your level of emotional awareness and empathy — those might not have been priorities in new employees before the pandemic but, for more companies, they are very important qualities now. 
Our public health restrictions might be receding and things might feel almost normal again, but we're still learning lessons from the pandemic. Employers are doing the same thing. By anticipating questions like these about your life during COVID, you can share details about your adaptability, your approach to adversity and your ability to connect and share during difficult times, all of which speak to your training, character and personality. Good luck! 
If you're looking for more interview advice, or a little help finding a great new company to join, contact LeadingEdge Personnel. We're recovering from the pandemic too and can help you find a position that will meet your remote or in-person working preferences, among other factors. Take a look at our current job listings and see what you like, then call LeadingEdge today so we can get started.