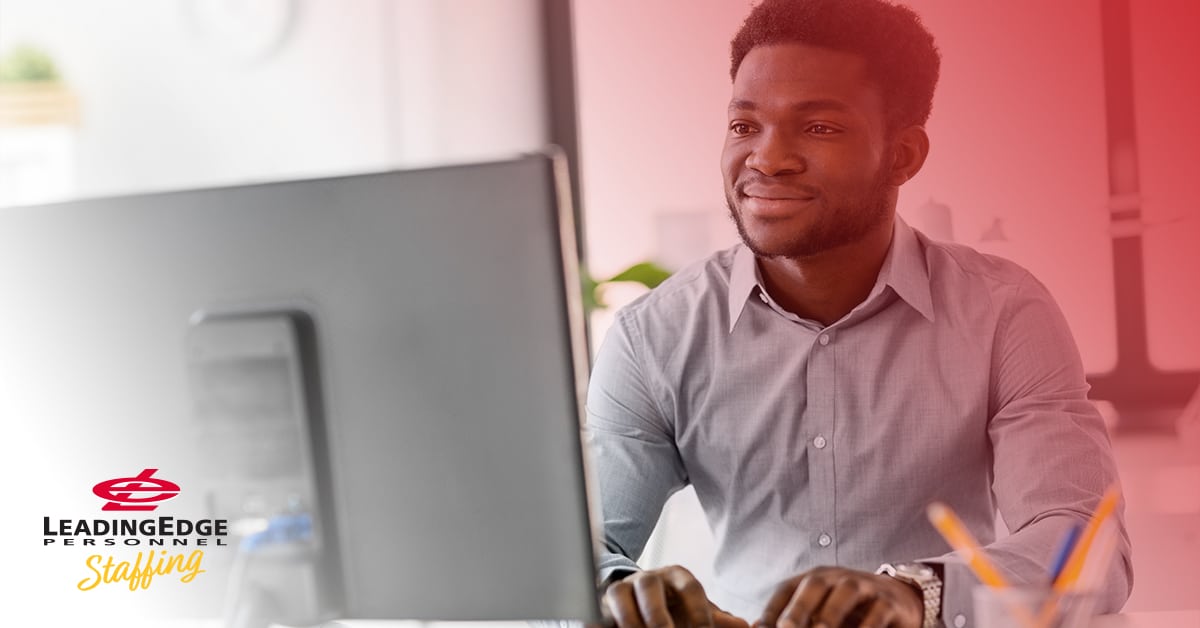 17 Feb

4 Job Search Issues You Can Avoid When You Work With a Recruiter

Looking for a new job can be long, tiring, and lonely. All those applications and resumes, all those emails back and forth, sometimes leading to an interview, after which nothing happens. 

But it doesn't have to be that way! Have you considered working with a recruiter? 

Recruiting firms, like LeadingEdge Personnel, have relationships directly with hiring managers and company leaders, which could cut your job searching time considerably. 

Here's where recruiters can help cut out headaches as you look for a new job. 
1. They have insider information.
Recruiters know what companies are looking for. Very specifically. They see what positions are open, what skills are needed for those jobs, what talents are in-demand, and what types of work experience are likely to draw interest from people in a position to make decisions. Recruiters can put your resume in front of people looking for someone with your exact qualifications, interests, and skills. 
2. They know things others don't.
Recruiters often know about job openings before they're officially posted. That means you'd have a head start and an advantage over people who don't have that same relationship, putting your information in front of the right people even faster, without having to wait for the application process to begin. 
3. They work confidentially.
If you're currently working but looking for another job on the sly, there's no need to fear that your recruiter will call your boss and spill the beans. It's in their best interest to share your information only in a way that benefits you and their clients, helping put you in touch with companies that are looking for someone like you, not telling your boss that they should keep an eye on you. They want to help their clients find new jobs, and you're someone who can help hit that target. 
4. They'll support you every step of the way.
When you're looking for a job on your own, there's a lot of quiet. There's a lot of guessing. There's a lot of downtime. On the other hand, recruiters will check in with you to see how things are going. They'll offer feedback on your resume and interviews. They'll let you know if adding a skill or training might help you get more attention on your resume or make you better positioned for the kinds of jobs you're going after. They can also talk you up to the companies they partner with to help encourage hiring managers to give you a look. The company pays recruiters, so all of this work is offered free of charge to you — free career advice! You can't beat that deal. 
Recruiters are there to help companies find suitable candidates for their jobs. A filled job means a company can keep operating at its current pace. They want someone to come in who can get started right away, and a recruiter can help you find jobs in which you've got the skills to hit the ground running. It's a good match! 
Work with LeadingEdge
If you're ready to make a change and could use a little help, call LeadingEdge Personnel. We have great partners prepared to hire someone just like you — why not let us help you find them? Call LeadingEdge today and get started on your new career sooner.