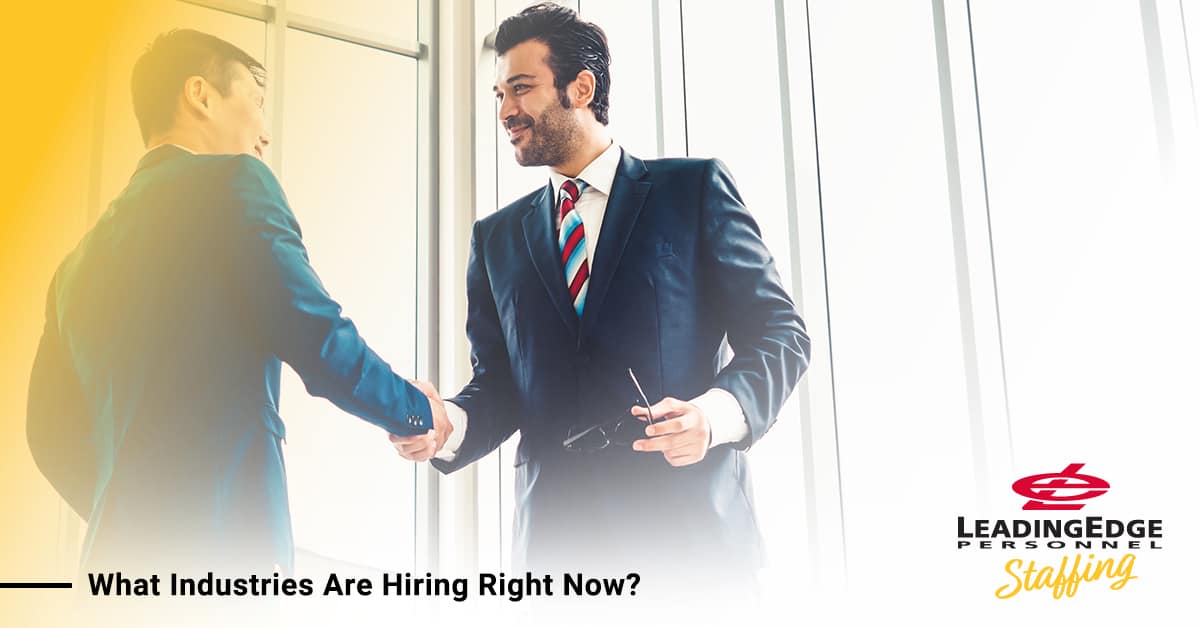 08 Feb

What Industries Are Hiring Right Now? 

Whether you're new to the job force or looking to make a change, there are plenty of great opportunities available for a new job! 

If you need some inspiration, or if you're wondering where to begin, why not consider some of these industries, which are showing signs of a hot hiring streak as we get into 2023. 
Customer service.

Every kind of industry needs customer service representatives. This means answering emails and phone calls, working to help solve problems and provide a great experience for customers and doing all you can to leave a good impression. An added benefit: Many of these jobs are now looking at remote, flexible and hybrid positions, making it even easier to find a great job that works for you! Customer service jobs often have positions available at all hours of the day, another incentive to go into this field to find a job that works with your schedule. Customer service positions often provide training on the job, making it a low barrier to entry for those who are new to working. 
Accounting.

A good accountant is a huge asset for a company. Someone who is good with math, can keep track of numbers and can balance books without letting things fall by the wayside or losing track of the bigger goals can be a great candidate for an accounting position. Plus, people who start out in accounting don't necessarily need a degree, let alone an advanced degree, meaning there's a lower barrier to entry than some professional positions. 
Medical careers.

Whether you're interested in working in medical records, serving as a front office person who greets patients and takes personal information, or if you have an interest in a more hands-on position, like a nurse, phlebotomist or medical assistant, this is a great time to get into the medical field. As our country's population continues to get older, the demand will only get higher for medical staff of all kinds. 
IT jobs.

Computers have taken over the world. We all know that. But there are so many jobs that relate to information technology that you might find something that's just perfect for you in an unexpected place. If you're interested in computers, you might be able to find a job willing to provide training while you work, allowing you to expand your skills while earning a paycheck and learning a new trade. 

Hospitality.

The pandemic really hurt the hospitality industry. People couldn't, or didn't want, to travel much or even take staycations in their hometowns for a long time. But the industry is rebounding and that means there are plenty of open positions. And there's a great variety of positions available in the hospitality industry, from front desk receptionists and schedulers to food service to janitorial to management. If you like working with people and ensuring they're having a great time, this might be the career for you! 
The job search process can be daunting and frustrating, but there's a job out there for you that you'll enjoy and will excel at. Consider these industries as a place to start and you might find something that's just right. 
If you'd like a little help in getting started, or some advice on where to go, call LeadingEdge Personnel. Take a look at the jobs we're currently working to fill and let us know what interests you. We work closely with our clients to understand their needs and can help you apply for jobs that would be a good fit for your interests and experience. Call LeadingEdge Personnel today and get started on your bright future.