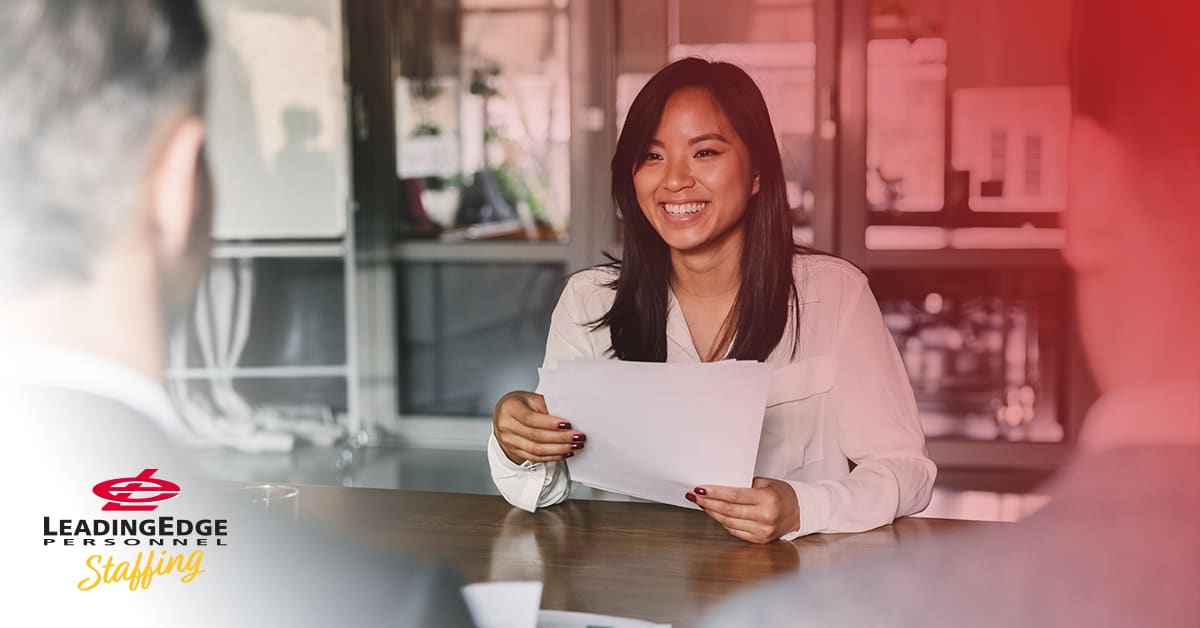 14 Sep

Tips for Conducting an Interview

The interview process can be a long and arduous one. It doesn't help if you, as an interviewer, feel like you've done this a million times and are bored with it. If you're bored with it, the person being interviewed will walk away from the meeting feeling like they're less interested in the job and possibly that they've made a bad impression. 

It's possible to make the interview process a positive one, not just for you but for the candidate and anyone else involved. 

Here's a few tips on how to conduct an engaging interview. 
Conduct a skills assessment before the first conversation.

To help find the best candidates to move deeper into the interview process, provide an online assessment test to determine their skills and compatibility with the job you're looking to fill. This way, you'll be interviewing qualified candidates who can do the job you need right away. 
Prepare for each individual person and know their background.

When the time comes for an in-person or video call conversation, take the time to get to know a little more about the candidate. Review their resume and, if applicable, any work samples they've submitted. Learn their strengths, their background and how they performed on the skills assessment. Take note of whether they've lived in different places or worked in a variety of industries. This will allow you to tailor your questions to them and their specific experience and will help you obtain better information about the candidate and their lives. 
Don't be combative.

Yes, there will be a time when you'll need to know your candidate can handle themselves under pressure. But the interview is not the time to throw them into the fire. The candidate will likely be feeling a little stressed during the interview as it is; this is not the time to throw difficult questions at a breakneck pace or to belittle or criticize their responses to your questions. Even if you think this is a good way to separate good, strong, confident candidates from those who might need a little more confidence, you'll leave a bad impression and could drive the candidate away. 
Take notes.

You might interview more than one candidate in a day. Taking notes ensures you attribute the right strengths, information and character notes to the right person. It will help you remember what you liked and enjoyed about each conversation in addition to what you felt might be shortcomings or red flags. This will help when it comes time to pare down your candidate list before moving on to the next round. 
Be creative in your questioning — to a point.

Put yourself in the interviewee's shoes for a moment. You know they're looking for a new job, so it's possible they've done a fair number of interviews recently. Think of the quintessential interview questions and realize they've heard them all. Instead of asking a predictable, boring, standard question that they've already been asked a dozen times, shake things up a bit. Ask about their favorite book or movie; ask about hobbies or how their favorite character might handle a particular work challenge. You'll get to know the candidates a little better and gain some insight into their personality. 
The interview is as much the chance for the interviewer to make a good impression as it is for the candidate. Take your time, do your research and be creative, and the experience will be a good, maybe even enjoyable, one for all involved. 
If you're still looking for a great new member of your team, call LeadingEdge Personnel. We work with great companies and have candidates on standby ready to come to work and help out your team. Contact LeadingEdge Personnel today and let's get started!