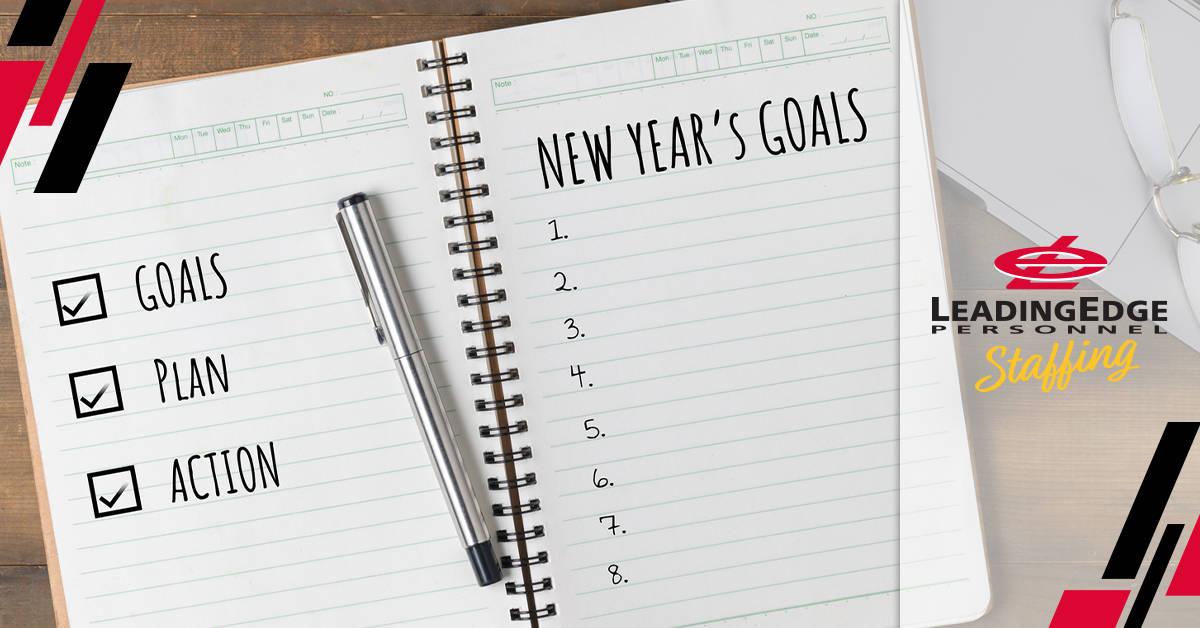 06 Jan

Setting Proper Career Goals This Year

Here it is: The blank slate of a new year. An open book of opportunity and the chance to set new goals for what you'd like to achieve, without being held back by what was true in the past. 

Time to get excited! 

If anything and everything is possible, it can be a little intimidating and overwhelming. It can be hard to know where to start. But that's ok! We're here to help. 

Here are some tips for how to set the right goals for your career in 2020. 
Look back before moving forward
Take some time to think about the year behind you. What do you feel worked well? What didn't? What opportunities do you wish you could take again — or which ones did you let slide that you'd like to grab? Pick out some highlights and some missteps and see what you can learn from them. Use these as a guide for what you want to do next. 
Update your resume
Your resume is what stands between you and the job you want to have. Take a look at it and see whether it best represents your skills, abilities, knowledge, and training. Is it outdated? Could it use a little freshening up? No time like the present! 
Learn a new skill
Have you missed out on opportunities because you weren't familiar with a piece of software or a new tool? It's time to fix that. Ask around and see what kinds of training are offered, either through your employer or a professional organization and learn a thing or two. It'll help you grow personally and professionally, and it could make you more marketable. 
Find a mentor
Does someone you know have a job you're interested in or a position you'd like to have someday? See if you can shadow them or, better yet, take them out for coffee and pick their brain a little. Find out how they got there, what their day is like, and what skills they have that you might not. Learn all you can, and take plenty of notes. This person might know the secret to your success! 
Strive for a better work-life balance
We spend so much of our lives and our time at work. It's essential, of course, but it can also wear you out. That's why one of the best things you can do for your career is to take breaks from thinking about work all the time. Make sure you're taking care of yourself, eating healthfully, getting exercise, and a good amount of sleep. But also explore flexible work opportunities that might provide more life in your work — and in your day. A more balanced life might even make you a more productive employee. 
The new year is yours for the taking! Consider this advice as you start 2020 and know it'll be a great success. 
Find a new position with LeadEdge this year
If you're in the market for a new position, call LeadingEdge today. We've got clients looking for someone with just your set of skills and experience, and we'd like to help introduce you.