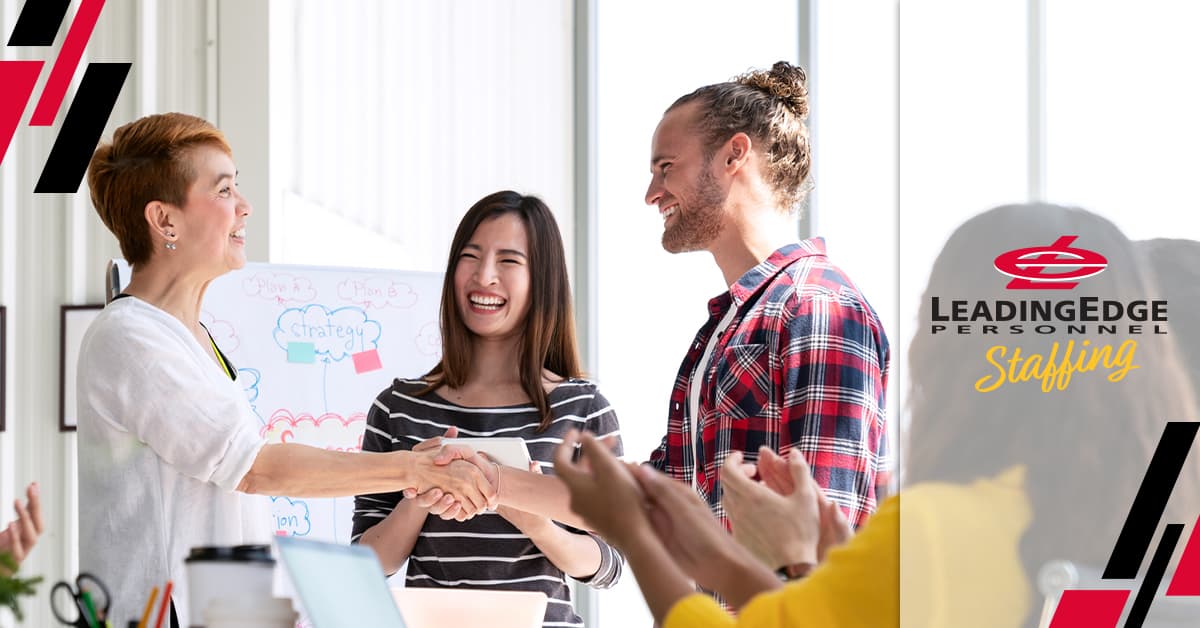 24 Feb

Ready to Manage Your Team More Effectively? Try These 3 Tips

Being a manager is responsible for so many jobs all rolled into one. You have to be a leader and a guidance counselor, a friend and a taskmaster, a sounding board, a punching bag, and a cheerleader, sometimes all at once. 

This can all feel overwhelming! You want to be effective, but it can also be unclear whether you're giving your team the leadership they need. 

Let's reset and consider these three tips to help make your management style a little more practical while keeping everything you're juggling up in the air. 
1. Be a transparent and clear communicator.
Your team needs to hear from you, but they also need to know you're listening. Make sure you have clear agendas for meetings, that you hit all the essential points clearly and quickly and that everyone understands the task at hand and their responsibilities for getting things done. Employees who understand how their work contributes to larger goals are more likely to take ownership of their work and feel invested in the project, meaning they'll feel like they've accomplished something as part of a team when goals are reached. 
2. Recognize achievements and acknowledge successes.
Employees who know their work is appreciated and seen are more likely to remain invested in their jobs. Those who feel like they're working in the dark and their efforts are not appreciated will soon grow despondent and start to look for greener pastures. When someone does a good job, let them know! It can be a personal conversation or, for bigger accomplishments, tell the whole team. This helps people take pride in their work and opens the door for their colleagues to offer congratulations. All of this tells your team that you're paying attention and have respect for the work they're doing and can serve as inspiration for others to continue working hard. 
3. Be an example.
Gandhi said to be the change you wish to see in the world. As a manager and leader, you can do the same with your team. Show your employees that you're a hard worker, that you're putting in the work and not cutting corners or acting as if the rules don't apply to you. If you're asking your team to put in extra hours on a project, they need to see you doing the same, not trying to leave work early or on time. But also show them that you prioritize your family life and personal obligations and respect their needs and wishes to do the same. During the pandemic, people have shifted their priorities in life — let your team know it's OK to call out sick if they're not feeling well, or to adjust their schedule to be able to attend their child's school play or recital. What's good for you is good for them — and what's good for them is good for you as a leader! 
The employees you manage are part of your team. A good leader knows and demonstrates that nothing is possible without their team, with everyone working together and pulling toward a shared goal. Keep that in mind, and you'll all go far together! 
It's Time to Partner with LeadingEdge Personnel
If you're looking to add to your team, it might be time to call LeadingEdge Personnel. We have skilled job candidates just waiting for the call to get to work, and they're ready to start as soon as you need them. Call LeadingEdge today to learn more!