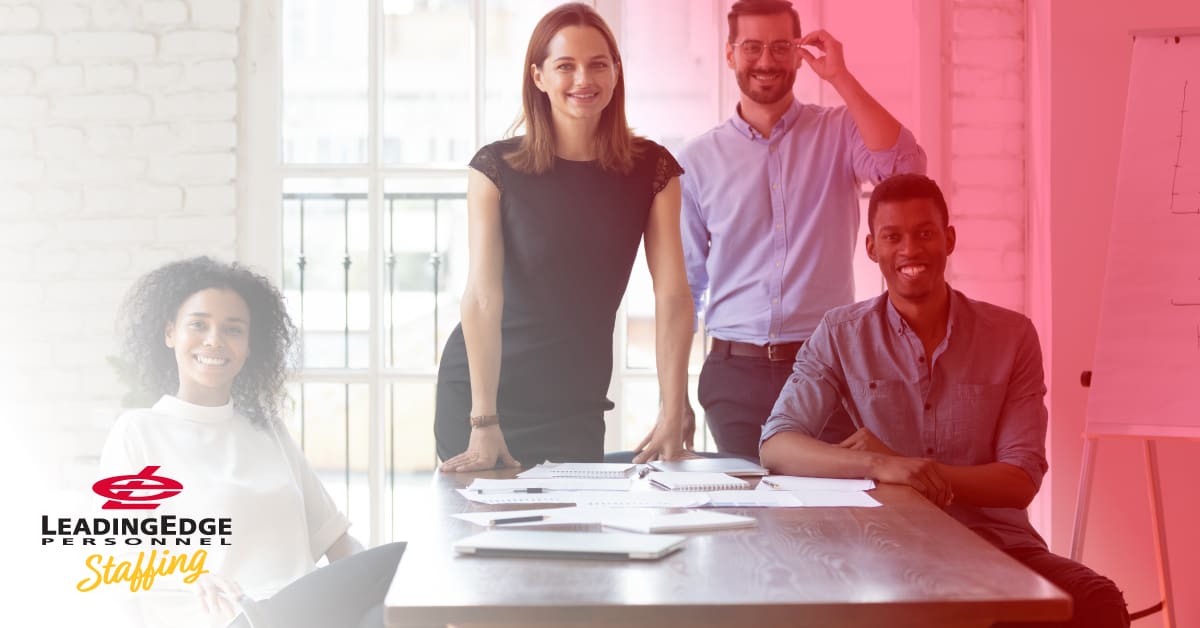 15 Feb

Now is the Best Time to Partner with a San Antonio Staffing Agency

Each time a company posts an open position, the floodgates open, and the hiring manager is inundated with resumes and applications. Going through all those documents can be time-consuming and, after a while, they'll all start to look the same. 

Have you ever wished you had another set of eyes helping to find a candidate that meets all your company's needs without having to hit pause on your everyday work? Or maybe it would just make things so much easier to have an assistant to help sort through the pile and pick out the best candidates to streamline the process?

That's exactly what companies get when they partner with a  San Antonio staffing agency. 

Here's why your company should consider working with one now and how it can help. 
Speedier process.
When a company hires a staffing agency, the agency sets about going through applications for any and all open positions, easily and dispassionately sifting through any and all resumes looking only for people whose backgrounds and skills match what the position requires. Having someone else looking through applications also frees up the HR manager's time to continue working on other things while the agency does the heavy lifting to narrow the field. The applications handed up to HR for interviews are more qualified, thereby speeding the process of finding a new employee. It's a double time-saver! 
Quick fixes.
Should a big project come up out of nowhere, or a short deadline on a major project appears and threatens to add stress to your workforce, having a staffing agency on-call can be a big help. With a quick conversation, additional workers can be brought in with the skills needed to drop in, make an immediate difference, and get to work right away. These workers will only be looking for short-term work, so there's no commitment. Unless, of course, someone fits right in and seems like a great match with the rest of your team; in that case, should an opening arise, you'll have someone to call in. 
Lower risk.
When someone is hired to work for a company via a staffing agency, the financial contribution from the company is somewhat mitigated in many cases. The staffing agency can take care of many costs associated with an employee, including any benefits — if the new employee is eligible for them — and most if not all of the employee's salary and payroll taxes. This is beneficial for temporary employees and those employees who might not work out, as the company won't be on the hook for those expenses. 
Find a better fit faster.
Most San Antonio staffing agencies develop relationships and a keen understanding of what their client companies want in new employees. Over time, this means anyone brought to the company by the staffing agency has a better chance of being an outstanding fit than someone who is hired independently. This can decrease onboarding and training time for new employees, making them a more effective team even faster. 
Trial period.
Some companies like the option of hiring someone temporarily, with the possibility of making it a permanent selection after a time. This is a kind of insurance policy: if the person is a good fit and can add value to the team, fantastic! There's no hiring process, no wondering if someone will work out, no learning curve because the person has been working for the company for a time. If the person is NOT a good fit, there's no harm done; once the temporary work is completed, you shake hands and part ways. This helps companies avoid making bad hires and having to start all over and gives temp-to-permanent employees a bit of a leg-up regarding learning a company's culture and practices. 
Working with a  San Antonio staffing agency is like adding people to your HR department in a few simple steps. A company's relationship with a staffing agency can change the hiring process for the better – and good! 
Partner with LeadingEdge Personnel, A Top San Antonio Staffing Agency
If you're ready to consider working with a staffing agency, give LeadingEdge Personnel a try. We have a database filled with employees ready to work with, and for you, with the skills and expertise, you're looking for. Connect with us and see what you've been missing!