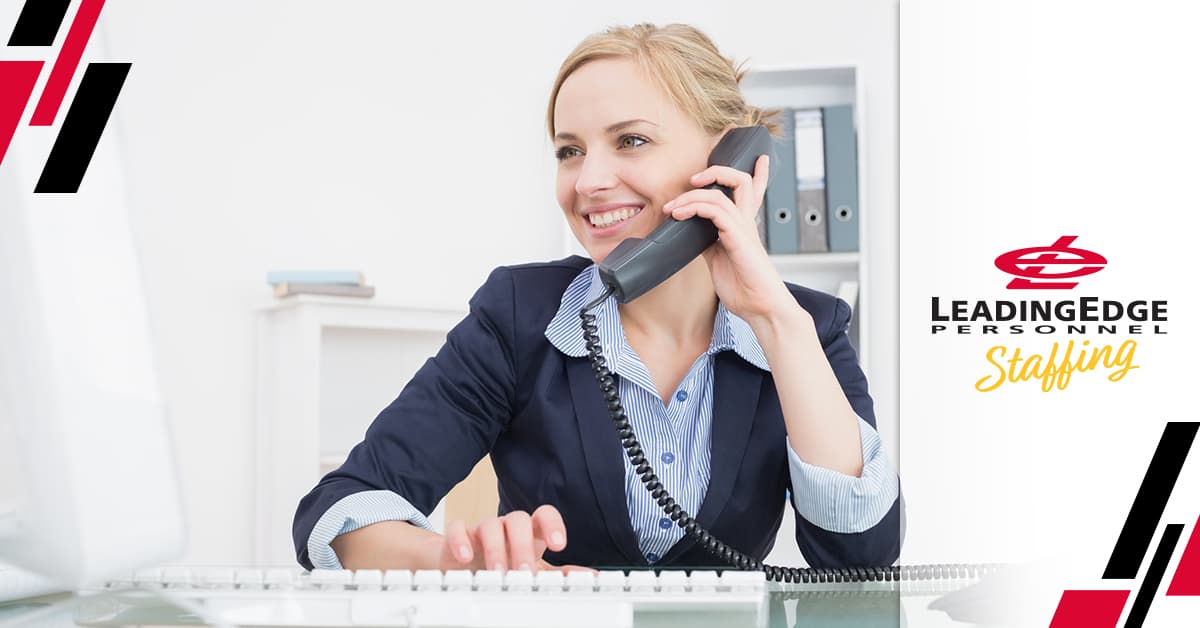 28 Sep

Is a Career in Administration Right For You? 5 Signs It Might Be a Great Fit

In most office settings, the administrator is the backbone of the organization. They keep everything running smoothly, help schedule important meetings and appointments, order supplies, and know the ins and outs of every position. 

That can sound like a lot of work, and it might not be for everyone, but if you like being a Jack or Jill of all trades and want to have an important role within an office, it could be great for you! 

Here are a few signs that working in administration is great for your career. 
1. You like a lot of responsibility in your job.
Admins can do it all — literally. They're often the ones fixing time cards, helping to schedule vacations, keeping all the office supplies stocked, setting the meetings, ordering the lunches or breakfasts, keeping track of all the birthdays, and organizing major projects to keep things running smoothly. If you've ever been responsible for organizing a party and loved everything about it, that's a good indication you might like working in administration. 
2. You don't like having the same responsibilities every single day.
Do you thrive in an environment in which no two days are exactly alike? Do you want to come in every morning with a sense of what you need to do, but with the understanding that things can change at a moment's notice? Do you enjoy knowing people will come to you, trusting you'll be able to make the impossible happen? Administrators are magicians and master project organizers who are also incredibly flexible and great at prioritization. 
3. You're not really sure what kind of office you want to work in.
Administrators are needed in just about any office setting. It's an incredibly flexible position in that every kind of business or office needs an administrator: If you have an interest in business or finance, you can work in an office! Want to learn more about architecture? Your skills are useful in a firm too! Curious about the law? Lawyers and attorneys need administrators to keep track of their calendars. 
4. It can be done anywhere.
Have wifi access will work. Especially following the pandemic, more offices are considering flexible scheduling and remote and hybrid work situations. Administrators need to have reliable wifi connections and, in some cases, an office-sanctioned VPN setup, but they can work in an office, at a home desk, from a job site, or anywhere they need to be, so long as they have an up-to-date calendar and fully charged phone. 
5. You're eager to learn and advance but might not have gone to college.
Don't fret! Administrator positions might not always require an advanced degree or any special certification or training. If you can type and are well organized, if you're eager to learn and juggle multiple projects and priorities simultaneously, you can prove yourself capable of an administrative job. Competency, flexibility, and being cool under pressure will take you far, and you can learn everything else you need to know while on the job. 
If you love challenges and having a different to-do list every day, being an admin could be perfect for you! There's plenty of flexibility and opportunity to advance your career, and you're guaranteed to learn a lot in every environment. 
Build Your Career with LeadingEdge Personnel
Ready to give it a try? Contact LeadingEdge Personnel today. We have great company partners looking for candidates just like you! Call LeadingEdge today, and let's get started.