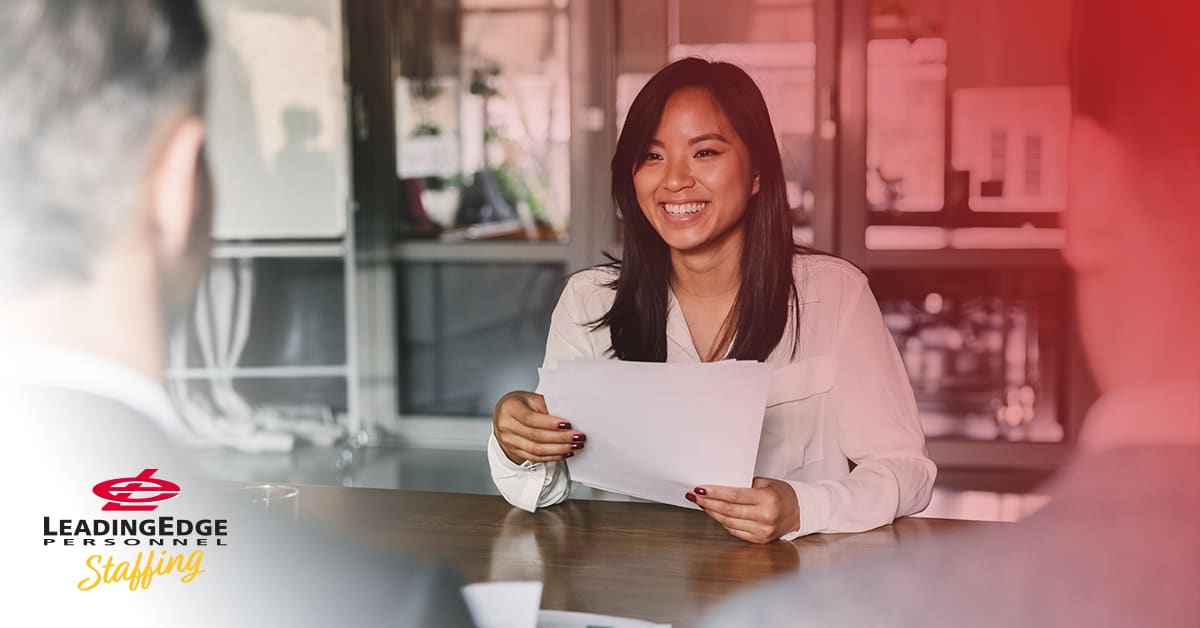 23 Nov

Impress Your Interviewer with These Questions

The big day is here: It's time to interview for a job that sounds great on paper and in which you can really see yourself. 

You've got your interview outfit ready, you've practiced your greetings and answers to the questions most hiring managers will ask about where you see yourself in five years and what you hope to gain from this job. 

But do you have YOUR questions ready? Nearly every interviewer will provide the opportunity for a candidate to ask a few questions of their own. 

Going into the meeting with some questions prepared could help impress the interviewer and hiring manager and secure the job. 
1. A probing question, like "how much of my day will be spent on (x activity)?"
Show that you're interested in how your day will be spent and how your skills will be utilized. It also shows that you're not just interested in what the job description is on paper but what it will look like in real life. If an opportunity for a follow-up question presents itself, take it!
2. "What does the company prioritize in its culture?"
We spend at least 40 hours per week at work. What kind of environment does the company want to cultivate for its employees? What does it expect of employees and, perhaps more importantly, what does it not tolerate? A company's culture is increasingly important for diversity, employee retention, and happiness and its reputation in the industry. If you've read something on the company's website that makes you curious or an article about the company you'd like to know more about, this is an opportunity to bring that up and ask for clarification. 
3. "What challenges will the person in this role face?"
This will tell you more about the position, its role in the company, and insight into what greater role or demands might fall upon your shoulders. A communications job might be more than just writing and could be called upon to, for example, take questions from the media in a pinch. Would the person be called on to mediate personnel issues or conflicts between managers? It's better to get this depth of knowledge before agreeing to something you'd never expect. 
4. "What would my training entail?"
Everyone knows people are unlikely to stay in one job for the rest of their careers. But there's no harm in asking what skills you might acquire while in this position. It's also an opportunity to express your interest in growing in the job, an eagerness to learn new skills and adapt to changes, and to grow with the company as it evolves. It can also provide some insight into skills you might need to brush up on before starting the job if an offer is made. 
5. "What would it look like for a person to be considered successful in this role?"
This will provide information on how a person in this position will be measured and against which benchmarks they will be evaluated. Sometimes people don't find out this information until it's too late, and they're unknowingly falling short of expectations or performing poorly. The interviewer or hiring manager can get to the heart of their expectations and demands for the position, things that might have been left out of the job description. 
For a bonus question, ask what the person likes about their job and working at the company. It gives them a chance to speak to their passion, work experience, and daily demands and challenges. If they speak with genuine interest and happiness, it's a pretty good indication of whether you might like the same things — or might want to run for the hills. Remember, as much as the hiring manager or interviewer is trying to determine if you're right for the job, you can use the interview to get a feel for whether the job is right for you. 
Ready for Something New?
When you're ready to find a new career or try something new, contact LeadingEdge. We work with some of the best companies in the United States and know who's looking for a candidate like you to help expand their successful team. Contact LeadingEdge today, and let's get started!