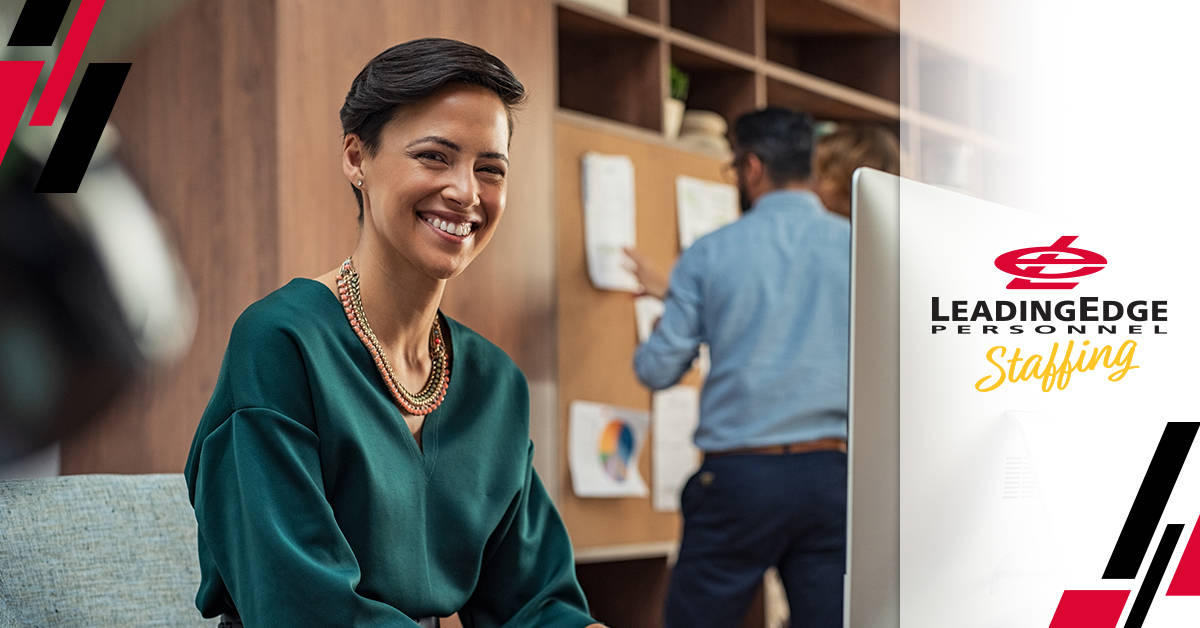 29 Jun

How to Excel as a Legal Secretary

Whether you're just starting out in your career or you've decided to become a legal secretary after a few years spent in other jobs, there will be plenty of responsibilities on your shoulders in this position.

How will you set yourself apart from other legal secretaries — especially if you're looking to make a strong first impression in a new firm? 
Here's some advice to stand out and earn a stellar reputation as a legal secretary: 
1. Build trust by being responsible and resilient.
A good legal secretary is prepared; a great legal secretary is already thinking several steps ahead and preparing for what comes next. Learn to understand the attorney's impulses and needs, then anticipate them. Learn patterns and find ways to help make things run even more smoothly. Always be prepared with an answer, a file, a phone number, and a calendar reminder. Don't let things fall through the cracks. 
2. Take the initiative.
If this is a new job, there will be a learning curve, but do your best to take everything in quickly. Ask questions that show you're eager to get a better understanding of the office's protocols and practices. Then put that knowledge to work. If there's a big court day coming up, start work early to get all documents prepared and ready to go. If there's research to do, take notes, and label them in a way to be helpful. If there are cases that established precedent, list them. Even little things, like re-ordering office supplies before they're running low, can lead to big-time savings later. 
3. Prioritize, prioritize, prioritize.
This is a very busy and stressful work environment. On any given day, your "most important" project could change several times. Do your best to understand the rhythms of the law firm and set priorities accordingly. If needed, ask for a little guidance, but try and use your judgment to determine what's truly a top priority task and needs to be done immediately, and then set about finishing it quickly. Write out a list and check things off as they're completed. You might need to reorganize things as the day goes on, but keep a list in sight, so you don't lose focus. 
4. Have top-notch technology skills.
Your job will demand more than just a cursory understanding of essential Microsoft Office functions, but you'll need those too. Make sure you're familiar with the latest billing and invoicing programs, desktop publishing, video conferencing programs, email and information management programs, and file organization and backup programs. Learn all you can and keep your firm ahead of the curve. If there's a new software that might help eliminate duplicate tasks and create efficiencies, bring it to your supervisor's attention and explain why it's worth a try. 
5. Be a great, compassionate, and patient communicator.
Everyone around you is stressed out and overworked. People will be short and terse from time to time. Don't take any of this to heart. Instead, be professional and courteous at all times, be understanding and patient. Take lots of notes — it will not only help keep you organized, but it'll also make the attorneys feel reassured that you're paying attention to their important information. Send clear, concise emails when needed and rely on written communication instead of meetings unless absolutely necessary. If you're asked to repeat yourself to show you understand, do it calmly. Send reminders when needed, but gently. 
A good legal secretary puts in their time, ticks boxes, and punches out at the end of the day. An exceptional legal secretary is almost like magic, keeping everything in order and, to the untrained observer, never breaking a sweat. 
Ready for your next opportunity?
When you're ready for your next opportunity as a legal secretary, contact LeadingEdge Personnel.  As one of the top staffing firms in Texas, we work with some of the top firms in the country, and they're looking for someone with your skills and expertise. More importantly, they'll value and appreciate all the extras you offer. Call LeadingEdge today, and let's get started.