10 Sep

How a Staffing Agency Provides Flexible Solutions to Improve Your Bottom Line
How a Staffing Agency Provides Flexible Solutions to Improve Your Bottom Line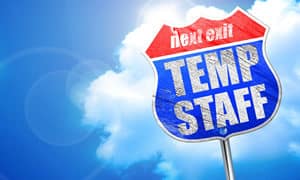 More and more employers are moving towards a more flexible strategy for their staffing needs. Being flexible with your staffing can help your employees and help your own bottom line. Depending on the situation, it could be beneficial for everyone. A staffing agency can help your workplace with this flexible staffing. They can provide you with the candidates you need on a temporary basis or for a temp to hire position to keep your business lean and mean. Here is how flexible staffing can help your budget.
What Does Being Flexible with Staffing Mean?
Many years ago, there were basically two options when it came to hiring people. You could hire them on full-time, or you could hire them part-time. There was no such thing as a temp to hire position. Now, businesses in San Antonio are constantly looking for ways to be more flexible. The market is always changing, and it is important that they can change course almost immediately to adapt to those changes. A staffing agency can help a business by providing flexible solutions to their staffing needs. That way, a business can increase or decrease their staffing levels depending on the need at that very moment.
A Staffing Agency Can Provide Help When it is Needed
In a digitized modern business world, your business can expand quickly. The problem with that is you might never know when things might pick up, so may need to expand your workforce quickly. Hiring staff can be a time-consuming process. However, a staffing agency can provide you with candidates who have been vetted are ready to fill in a position in a moment's notice.
That means that you can continue to focus on the day-to-day business, while also getting those staffing gaps filled. Not only that, but you never really know how long you might need someone to fill a position If you hire someone permanently, it can be difficult to sever that relationship if you need to. A staffing agency can help you with seasonal hires and other temporary employment arrangements. You can also use them to fill a temp to hire position when the time is right. That way you will always have the levels you need, and you can try out a candidate before hiring them full time.
Lower Labor Costs
Being flexible with staffing will lower the cost of running your business. You will be more efficient by having the staff you need only when you need them. You won't be paying to fill desks in the office while waiting for the next boom to hit. That way, you can keep your budget lean and get more return on your staffing investment. This will also help with training and turnover costs. You will not have to let anyone go when the demand slows down. You may even be able to hire them back when demand picks up again.
Productivity
Hiring can be a long and intense process. You must spend time recruiting, reviewing applications resumes and interviewing candidates. Then you need to train whoever it is that you hire. By using a staffing agency, they can provide you with candidates who already have many of the skills you require. You will not have to go through the recruitment process, so you can keep yourself focused on running your business.
Whether you need seasonal workers or are looking at a temp to hire position, contact LeadingEdge for all your flexible staffing needs.
For more information about how a San Antonio or Austin staffing agency can provide flexible solutions to fill positions in your company only when you need them, visit https://www.leadingedgepersonnel.com