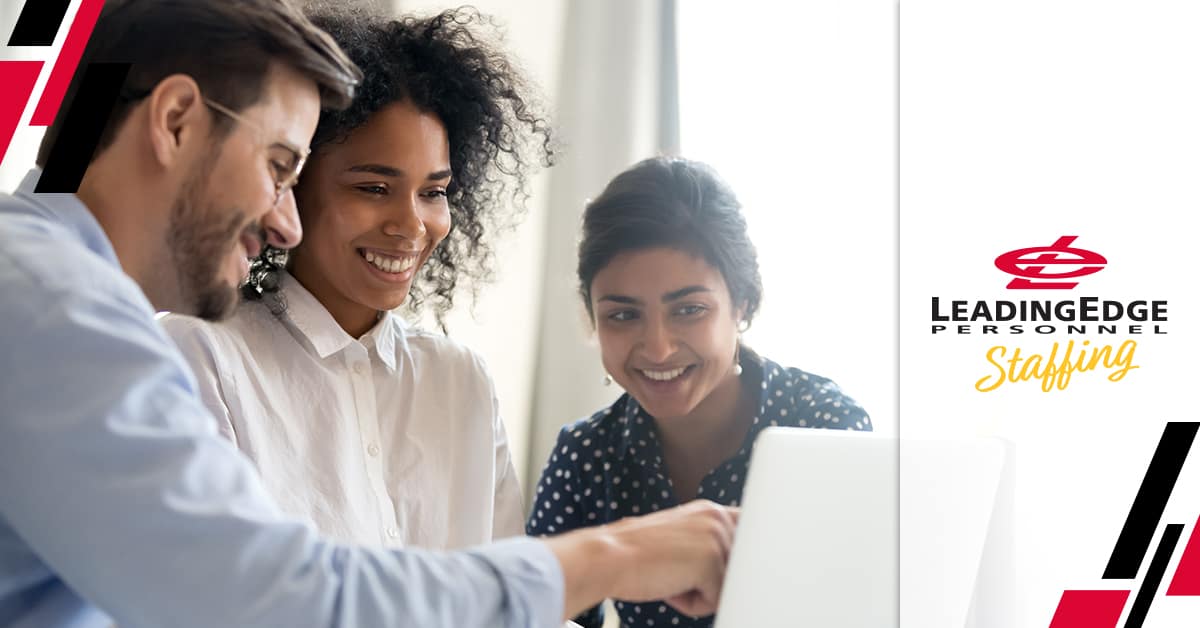 04 May

Finding the Perfect Mentor at Work

As you go through life and your career, there will come times when you need a little advice. Everyone needs some help or some perspective from time to time, and knowing you've got someone in your corner to help steer you in the right direction can make all the difference. 

It's important to find a good mentor, someone who knows where you've been and where you want to go and can help you achieve all your goals. 

But how do you find a mentor — more importantly, how can you find the right mentor for you? 
Here's some advice. 
Don't be afraid to ask
Yes, everyone's busy and has a lot to juggle. But the most successful and inspiring people know it's important to give back and to find time to help people who want it. It might take a few attempts, but make a list of people you'd like to learn from, invite them out to coffee one by one, and see who might make the best fit for you. 
Consider who you most admire
You work with a team of talented, skilled professionals. Has anyone stood out as someone you'd like to emulate or someone who has a career you'd like to mimic? It doesn't have to be someone who works in the same department as you, or who has been promoted to a position to which you aspire. If there's someone who models the type of life and success you'd like to achieve as a whole, this could be a great person to consult. 
Know where you want to be and how you want to grow
A mentor can help you work through problems or moments of frustration, but a mentor can't help you achieve your goals if you don't know what they are yet. Do a little reflection and self-assessment before starting to work closely with someone, so you're both starting on page 1 of the book you'd like to write. Plus, it's easier to know where you want to go when you're firm in the understanding of where you are now and where you'd like to be. 
Be prepared to sell yourself a little
When you've found someone you think you'd like to have as a mentor, be ready to tell your story, in elevator-pitch form, to make them believe it will be worth their time. Craft your narrative: who you are, where you've come from, what you want to do, and why they should invest their time in you. Keep it brief but inspiring and filled with details that will make it sound like agreeing to be your mentor can help them and their career too. 
Be ready to do the work and spell out what type of commitment you're ready to make
Before asking anyone to give of their time, know how much time you're prepared to give to this relationship. Are you looking for someone who can give you an hour a month? A five-minute phone call every week? Are you flexible in that ask? Will this be a long-term situation that might last six months? Or is it a more short-term situation because you're getting ready to change jobs and want to start on the right foot at the new company? Knowing how much time you're ready to invest in yourself will make it easier for your possible mentor to know whether they can commit to you as well. 
From parents and coaches to teachers and bosses, we all need a nudge from time to time from someone who's been there. Finding a mentor can be a life- and career-changing thing! 
Reach out to LeadingEdge Personnel
If you need a little help knowing how to get this conversation started, contact LeadingEdge today. We're ready to shine a little light on the mentoring process and help get you started. Or, if you're ready to change jobs and want to find a new job along the way, give us a call, and we'll help you find a great new position.