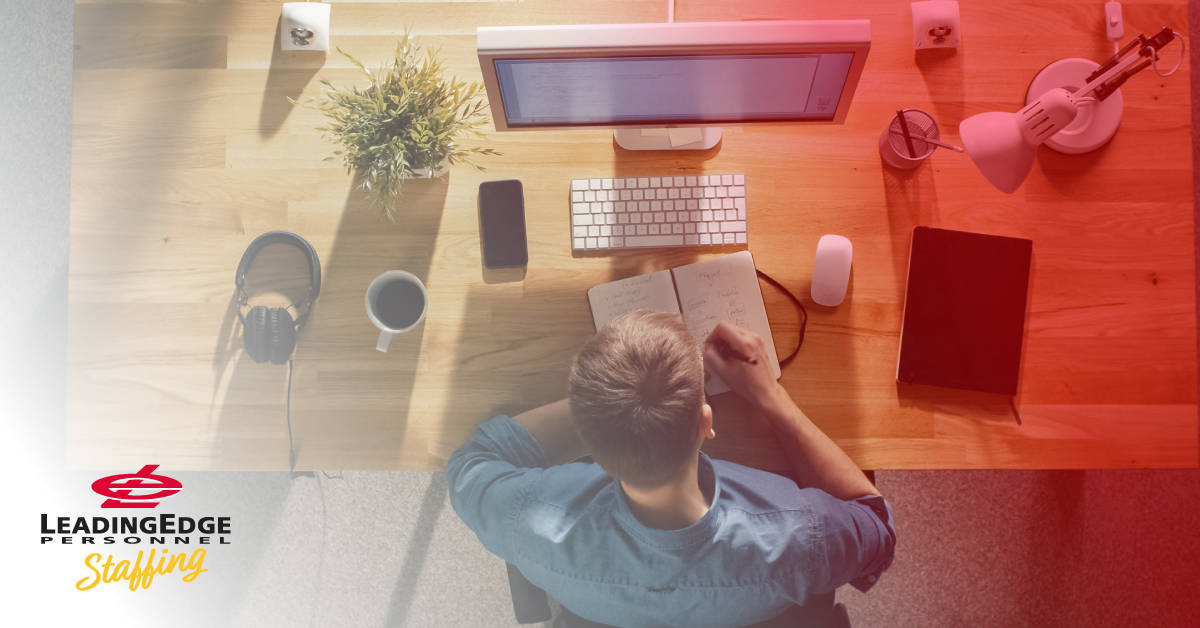 29 Mar

4 Ways to Improve Your Work Area to Maximize Productivity

Everyone has the same number of hours in the day and the same number of days in the week. How do some people seem to get more done? They've found ways to be more productive than their colleagues. 

If you've been looking to get more out of each workday, you might be looking for a way to work smarter, not harder, as the saying goes. 

Here are a few tips on how to increase your productivity without having to put in overtime. 
1. Track your time.
You'd be surprised how much time most people actually spend on little tasks or distractions during the day! We waste hours on email and social media, even if that's part of our job responsibilities because it's so easy to get distracted and fall down rabbit holes. A tool like Rescue Time can help you see where you're spending too much or too little of your workday to understand where and how a "quick email check" can turn into 30 minutes wasted — and how to correct those overages. 
2. Take breaks.
This might seem a little counterintuitive, but it's true! Our brains need to reset and recharge, even briefly, between projects or when working on a long, time-consuming, and detail-heavy task. A little break now and then provides some breathing room for your brain to refocus and refresh. It can be as simple as getting up, walking to the water cooler, or stretching your legs for five minutes, but it can help boost concentration to get you over the bump and a little closer to the finish line. 
3. Don't multitask.
As much as we'd like to think we're all great at juggling multiple tasks at once, multitasking might really be the biggest lie we tell ourselves. It's not an efficient use of time to pay a little attention to a large number of things. To paraphrase a beloved TV curmudgeon, the best advice is to fully put your effort into one thing instead of half-dedicating your time to multiple tasks. 
4. Set and stick to deadlines
.
Deadlines matter. They are a focal point, and the light at the end of the tunnel — or they're the reminder that you need to focus NOW and get the work done before you have to explain your tardiness. Deadlines aren't just for reporters and contractors. They understand that you have a certain amount of time to work and that a project must be completed by the appointed time, no excuses. Deadlines work. 
Other little advice pieces also come in handy — like forgoing meetings in favor of emails, turning off distracting notifications from your phone and email, and quit trying to be, or present, as perfect — but these four ideas are a great place to start. 
Increase Productivity with LeadingEdge Personnel
If your current workplace is too distracting or, on the other hand, not challenging enough, LeadingEdge Personnel can help! We work with some of the country's top businesses and are always on the lookout for driven, talented, and goal-oriented people like you to help build better and stronger teams. Contact LeadingEdge today, and let's get to work!