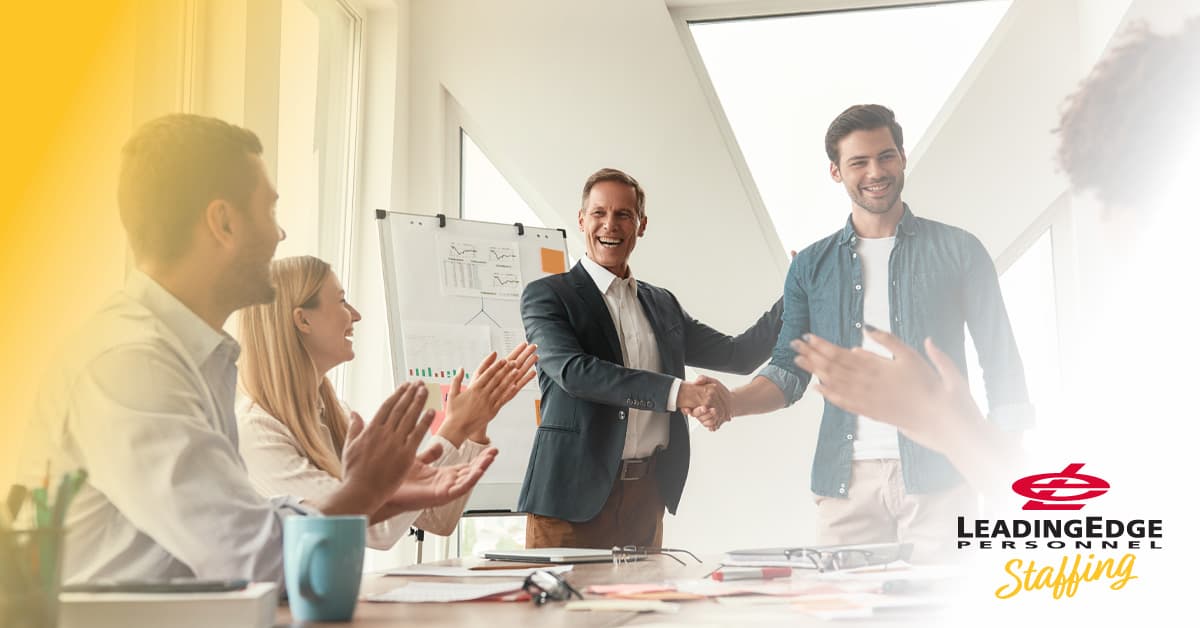 06 Jan

Where Are The Best Accounting Jobs in Austin?

Whether you've been in the accounting industry for years or you're looking to break into the industry with an entry-level position, you're in luck. The industry is one of the most stable, with plenty of room for growth. However, we understand that finding accounting and finance jobs can feel like an impossible task to tackle, just like with any other job out there. If you've been searching high and low for accounting jobs in Austin with no luck, don't fret. We're here to help you find the best job for you.
Accounting Job Outlook
Accounting is by far one of the most secure industries to work in, thanks to its positive outlook in the coming ten years. According to the U.S. Bureau of Labor Statistics (BLS), employment is estimated to grow six percent from 2021 to 2031. That's an average of 136,400 annual job openings.
Because accounting works so closely with the economy, as the economy grows, so will the accounting industry. Some of the tasks tied to the economy include handling legally required financial documents of companies that go public, international mergers, acquisitions, and more.
Popular Accounting Jobs In Austin
So, just what are the most popular accounting jobs in Austin?
Accounting Clerk
An accounting clerk helps with a wide variety of tasks. Some of these duties include processing invoices, managing customer accounts, posting transaction details, organizing receipts, and more. Though this sounds similar to the responsibilities of a bookkeeper, an accounting clerk is responsible for filing rather than analyzing the information they are given. And because they have such a broad range of responsibilities, you'll often find that they help accounting departments as a whole rather than one specific accountant. You can search for great accounting clerk jobs in Austin here.
Accounting Assistant
As we mentioned earlier, clerks typically work with an entire department. On the other hand, assistants work closely with one accountant–usually in a senior position. Some of their responsibilities include performing simple office work (such as filing), billing, answering phone calls and emails, putting together financial reports, and bookkeeping tasks (such as computing deposits). You can search for great accounting assistant jobs in Austin now.
Staff Accountant
When you think of accounting, you most likely think of staff accountants. They are the ones who keep consistent track of one's financial health, review important documents and reports, create spending reports, organize documents for audits, manage taxes and budgeting, and more. Look for great staff accountant jobs in Austin here.
Bookkeeper
A bookkeeper's job responsibilities are laid out in the job title itself. They are responsible for tracking transactions and income, creating reports for higher-ups, managing payroll, ledger entries, and being familiar with all legal requirements necessary–just to name a few. Look for hot bookkeeping jobs in Austin here.
The Pros Of An Accounting Career
As we mentioned earlier, accounting is an industry that will always be considered reliable. It's only projected to grow over the next few years. However, if you're not entirely convinced and need a few more reasons to consider an accounting career, consider some of these benefits.
It's A Large Industry
Not only is the industry extremely dependable, but it's also very large. This means that you will always have the chance to meet other accountants, network when necessary, and meet others who can help you grow within your career.
It's Well-Paid
Although your salary should not make or break why you choose your career path, it's no secret that accounting is a well-paid industry. According to the BLS, the average salary for an accountant across the United States is $77,290 (or $33.34 an hour). While this depends on the state in which you live and what role you work, there's no denying that this can provide a comfortable life for many.
It's Stable
With nothing but growth on the horizon, you can feel assured in your accounting position that you will have job stability for the foreseeable future. This also means that if you are just starting out within the field, you have room to grow, and finding a position throughout this growth should be fairly easy.
It's Broad
While theoretically, you are working the same job everywhere you go, you can pick and choose the field in which you do accounting. Whether you've always been drawn to nonprofits, large fashion retailers, or medical practices, every company needs help with accounting, giving you the freedom of choice.
Where Can I Find Great Accounting Jobs In Austin?
We understand that job searching can be overwhelming, tiring, and stressful. As a top employment agency in Austin, LeadingEdge Personnel is to help you find the job that fits your desires, needs, and experience. With the help of an accounting staffing agency, you can be matched with your dream job with minimal effort on your end. So what are you waiting for? If you're ready for a great new job in Austin, visit our job board to apply directly or send us your resume today.