Weighing the Possibilities of a Temp to Hire Position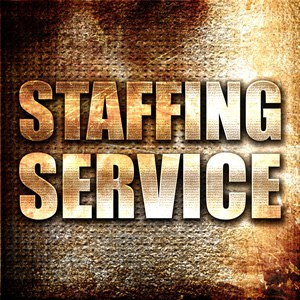 Many temporary workers look for the ultimate goal of a permanent position within a coveted company. These positions may be limited in number, however. Pinpointing them and being a perfectly matched candidate is a challenge that's possible with a qualified temp to hire staffing company. As workers move between various jobs, it's important to weigh all of the factors surrounding a temp to hire position so that a smart match can be made.
Be Realistic
The main reason a temp to hire staffing company works with regional employers is for temporary staffing positions. A large majority of San Antonio and Austin companies simply need to fill the void in their workforce when employees are on medical leave or a project grows exponentially. Temp workers should know that being a permanent employee with one of these companies may not be possible. Being realistic about each temp position will make the worker more satisfied in knowing they are opening doors in that particular business through referrals.
Put Forth the Effort
Regardless of the type of position, temp to hire staffing employees need to put forth a lot of effort. Being punctual, completing the tasks and going above the call of duty are just a few of the attributes that employers are seeking in their temp hires. All of these efforts can benefit them when a permanent position does open up. Employers will immediately think of one candidate instead of sorting through dozens of resumes. A worker's effort and the employer's recognition of that effort simply streamlines the employment process between temporary and permanent jobs.
Consider Additional Schooling
Some temp workers may not have all of the necessary skills to fill a permanent position as described by a company's HR department. As a solution, these individuals should look for additional schooling or training. They can work with the temp agency in order to narrow down the required skills, and agents may guide the workers through the proper channels. Several months of schooling may be all that's necessary for a worker to look attractive in a permanent position. Temp employees might even speak to the employers about required schooling too. This conversation only shows that the temp worker is driven to succeed, which might benefit the employer in the long run.
Evaluating the Drawbacks to a Temp to Hire Position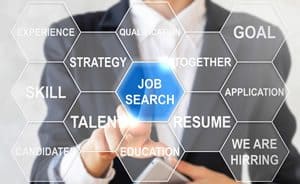 Temp workers may want those permanent jobs, but there are other factors to consider. Workers won't have the freedom to take on another position or request a hiatus from the working world. A permanent position has set skills that must be met, and these skills may need to be updated with training and other classes in the future. When temp workers are ready for a settled position, a permanent job is well suited to their psyche.
Working out the Transition
When a temp worker is offered a permanent position, there's a transition period involved. The worker should meet with the agency so that the transition can be made with salary, benefits and other crucial details. Ideally, the employer must offer the worker a complete hiring package that's similar to the agency. Read over these contracts as carefully as possible because there could be differences between them and the temp agency's paperwork. In the end, the hiring package will be fair as the worker transitions into a permanent position.
Before workers take on any temp to hire position, they should communicate to the agents about their ultimate goals. Working in the San Antonio or Austin, TX, areas means that competition is high. Temp to perm staffing agencies who understand the workers' goals can match them with the right companies, and everyone's goals can be met in the end.