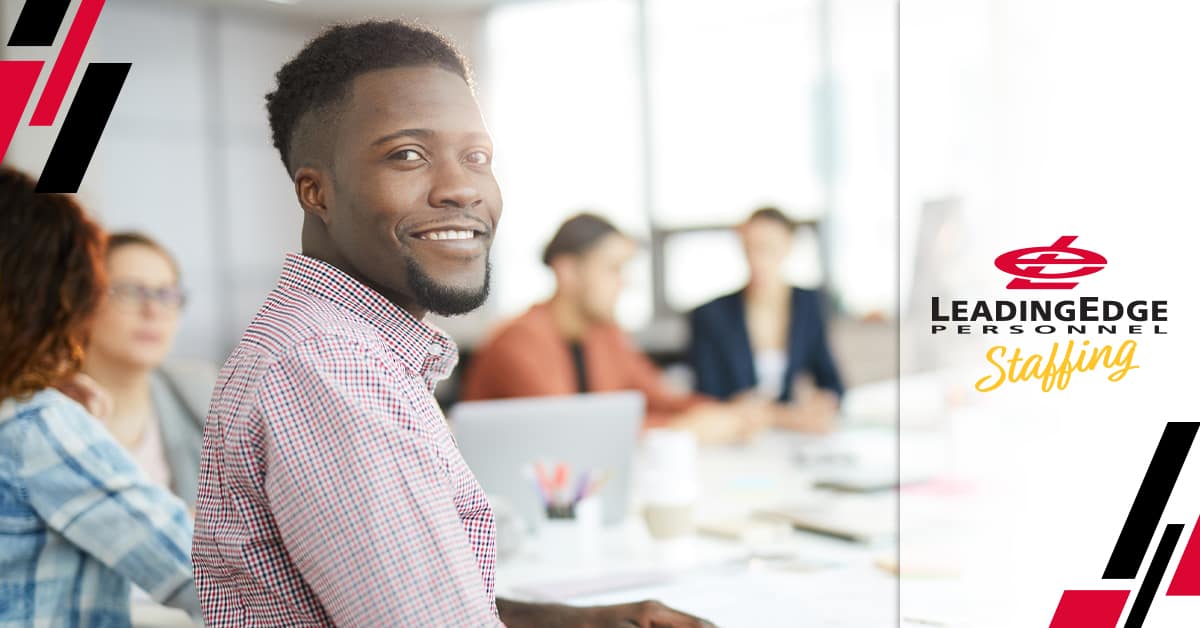 22 Jun

The Benefits of Hiring Temporary Workers

Often a go-to for seasonal businesses or retailers who need extra help around the holidays, temporary workers could be a perfect solution during uncertain times. 

When a company needs extra hands to finish a project, fill a backlog of orders, prepare for a new product launch or to help meet a deadline, temporary workers are just the ticket: People who are available, eager to work, ready to join your team for a short time and then move on to the next job. 

Temporary work benefits the employees as it's an avenue for income for a set length of time, plus it gives them new work experiences that can help point them in the direction of a new career (if they so choose). But there are plenty of advantages to managers and companies as well! 

Consider these benefits of hiring temporary workers: 
They're available when needed.
Temporary workers can be found through staffing agencies or by posts on social media or internet job boards. If they're free and able to work, they're ready to go when you need them. It's not a matter of finding the right candidates, going through an interview process and then negotiating a salary and benefits package. You need them now? They're ready now. 
Nothing is wasted.
Workers know, from the moment they're hired and brought in, that they're onsite to do a specific job. They know what they have to do and are focused solely on that task. It's a really efficient way to add to your staffing without surplus. The workers are glad to be there and earning a paycheck without having to become invested in any company politics or conflicts. Plus, there's limited training required, so the work can begin immediately. 
It's a cost-effective solution.
The people brought in for a specific job will be glad to be paid for the project or by the hour, whatever was agreed to at the outset. No benefits will be required, no paid time off will be utilized, all while getting the extra workers you need when you need them most. If you're looking to hire someone for a slightly longer-term position, to cover a family medical leave or disability, you're getting someone who will add to your team and help provide stability when it's most needed, but who understands — as all temporary workers do — that there's a fixed endpoint for their employment. 
It could be a good trial run for a potential permanent hire.
Staffing agencies can indicate when a position is "temp-to-perm," or slated to be a short-time job that could become more permanent in the long run. It's not a guarantee, but it does provide team leaders and hiring managers the chance to give someone an extended probation period should a permanent position open up. If one does, you'd already have a person in-house who knows your workflow and priorities, has started to learn the company culture, and can be added onto your regular payroll very quickly and easily. If the person doesn't work out, there's no harm done! 
It'll save money while helping your bottom line.
If you use a staffing agency to find the temporary workers, all the up-front costs of interviewing and recruiting the workers is handled for you without having to spend more company resources on that effort. The employees are working for the agency, not you, so benefits are out of the question. Staffing agencies can also help provide employees with exactly the types of skills you need — managerial, secretarial, organization, clerical, accounting, etc. — providing your company with exactly the kind of skilled workers you need in a snap. In the meantime, your company is getting the extra help it needs to make sure all deadlines are met, which will cause less stress and strain on any already over-tapped employees who could be feeling overwhelmed. 
Like the old song goes, everybody needs somebody sometime. Ask for a little help when you're in a tight situation, and temporary workers will gladly step up to provide it, then move on to the next job. 
Need temporary workers? Call LeadingEdge
When you're in a position to need temporary workers, contact LeadingEdge. We've got a roster of highly-trained employees that are ready to join your team when you need them and, if the opportunity arises, could easily transition to permanent team members. Call LeadingEdge today and let us help you reduce your company's stress.