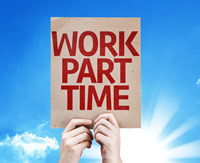 12 Nov

Take Advantage of a Part Time Employment Agency
Take Advantage of a Part Time Employment Agency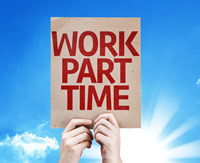 Businesses that rely on employment agencies will often use them to fill full-time positions exclusively. Although this process is efficient, there is an alternative to improve a company and grow their prospective employee pool. In fact, companies should be taking advantage of a part time employment agency because they can find top-notch talents among these workers.
Large Employee Pool
Today's workers don't always want a full-time job, so many of them actually look for part-time opportunities. If businesses only concentrate on a full-time worker to fill a temp to hire position, they might overlook all of the talent within the part-time worker group. In fact, the perfect employee with every required skill for a position could be a part-time person. Ideally, businesses only benefit when they select from a larger employee pool that includes part-time personnel.
Tedious Work Completed Efficiently
Some positions require an extreme amount of concentration to complete the job accurately, such as counting large inventory volumes. A temp to hire position that's normally full time might be difficult to fill when applicants can't focus for seven or eight hours at a time. As a solution, part-time workers could focus for short time periods while remaining sharp during the entire process. When fatigue does set in, those workers can be finished with their shift as another part-time employee takes over.
Part Time Employment Agency Cost Considerations
Companies pay a certain fee to employment agencies for full-time employees, but they can save extensive funds when they try part-time workers. For example, a company only requires a worker for 10 hours a week for 3 months. Hiring a full-time temporary employee would be too expensive, and that person might be frustrated with the lack of work hours. A part-time employee fits the job description and reduces costs for the hiring business.
Test Driving Potential Employees
A company could hire several part-time workers for one or two positions, and they use this process to audition potential permanent hires. Businesses can see the employees' work ethics in action to make an educated hiring decision.
Businesses always have the opportunity to use their employment openings as testing grounds for a temp to hire position. However, their human resources department must be diligent about observing and documenting every worker's strengths and weaknesses. With the help of a part time employment agency, companies can find their next employee superstar who might significantly improve the business.
For more information about staffing with highly skilled and personable temporary or direct hire employees, visit  https://www.leadingedgepersonnel.com