07 Dec

Staffing Agencies: Their Top Tips and Trends for 2019
Staffing Agencies: Their Top Tips and Trends for 2019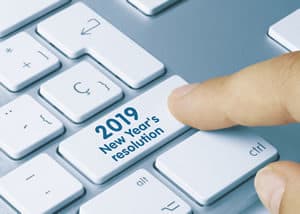 When the calendar turns to a new year people in San Antonio and Austin start to look for new beginnings. In a lot of cases, that means making life changes, including a new career. Many of those change-seekers will use staffing agencies to help them find their new start. Employers will be looking to hire those candidates. Employment agencies are always learning, growing, developing, and changing with new trends, ideas, and inspirations. Here are some trends that staffing agencies will be monitoring as you look to hire new employees.
More People Are Getting Hired
Staffing agencies are finding that hiring volumes are going up. This means that companies are growing. That also means that there will be increased competition among employers for good talent. If you are hiring, then a recruiting agency can be an excellent resource. They can identify that talent and get great candidates. They also have connections in other parts of the country, so you can cast a wider net with your staffing search.
Candidate Experience is Vital
Employment agencies know the workforce is changing. The employee experience is becoming more of a factor for how people choose and remain in jobs. It has gotten to the point where it is easier to fill executive level positions than it is to fill entry-level spots. The entry-level candidates who are coming into the workforce are from a generation that values communication. Make sure that your candidates are kept up to date with the status of their application, and they are provided with all the support they need when they are hired. Otherwise, you may be looking to hire again sooner than you'd hoped.
More Remote Workers Than Ever
As technology develops and advances, more and more employees are working from home at least part of the time. This allows for a better work-life balance and higher employee satisfaction. It can also save an employer money if they do not have to pay for the energy and other costs associated with a workplace. Employment agencies can help provide you with the specific wants and needs of your candidates so that you know early on what will fit for your workplace. Staffing agencies are recruiting more and more remote workers, so if you can make it work, you will have a larger pool from which to draw talent.
Workplace Wellness
Workplace wellness factors continue to grow for those who remain in their jobs for a long time. This can encompass a culture of workplace safety, but also extends to other factors as well. Mental health awareness and support are becoming very important to many employees, as is a culture of respect when it comes to these afflictions. As an employer, it is important that you can provide flexibility and account for ergonomic needs. Harassment of any sort is also a major issue for employees and candidates alike.
How Staffing Agencies Can Help
The basic function of staffing agencies is to recruit candidates for employers with staffing needs. However, they are more aware of the special needs of their candidates, and it is important that employers also take account of the changing demographics of a new generation of worker. Always keep these trends in mind when you are looking for staff this coming year.
For more information about how staffing agencies like LeadingEdge Personnel can help you kick off the new year with new beginnings and qualified candidates for your business, visit https://www.leadingedgepersonnel.com