26 Apr

Save time job hunting visit your local placement agency today
Save time job hunting visit your local placement agency today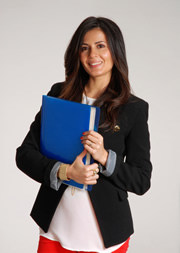 Job hunting normally involves several different resumes, cover letters and the time to locate those perfect opportunities. The San Antonio job market is just as competitive as the rest of the nation so job-seekers must use every resource that they can and find that spectacular position. It's time to stop searching the old-fashioned way and rely on a placement agency instead. As a result, job seekers save time and locate positions at a rapid pace.
Don't Hit the Sidewalk
The biggest waste of time today is walking the sidewalk in hopes of finding a job opportunity. In the past, job seekers may have ventured out to companies that they hoped to work for. They would ask the front desk about job opportunities, for example. Their success rate, however, was never very high. A placement agency does this sidewalk journey for the job seeker as they comb the area for the best positions.
Get the Inside Scoop
Discovering that perfect temp to hire position means knowing the right people. Agencies know executives within nearly every industry. Job seekers save time with their networking connections when they merely sign up for an agency's services. Executives let the agencies know when a position is available before it's even advertised to the general public. This insider scoop gives job seekers a rapid pathway to employment.
One-Stop Shop; Placement Agency
Although job seekers will still need to tailor their cover letters and resumes to each particular temp to hire position, they're able to do this at one facility. The agency has computers, fax machines and other tools to make job applications much easier to process. In fact, the agent in charge of a particular job opening might send the letters and resumes through their official email and into the business's human-resources department. Job seekers simply need to update their information as needed.
Try Different Industries
If a job seeker is interested in different industries, a lot of time is wasted trying to contact these various businesses. Allow an agency to send out the resume to different industries in order to secure several temporary positions. Try out these jobs and see which ones fit.
There's no stigma associated with a temp to hire position in today's job market. In fact, many employers seek out temporary workers as a smart way to understand their skills. Take advantage of this employment trend and seek out a reputable placement agency today.