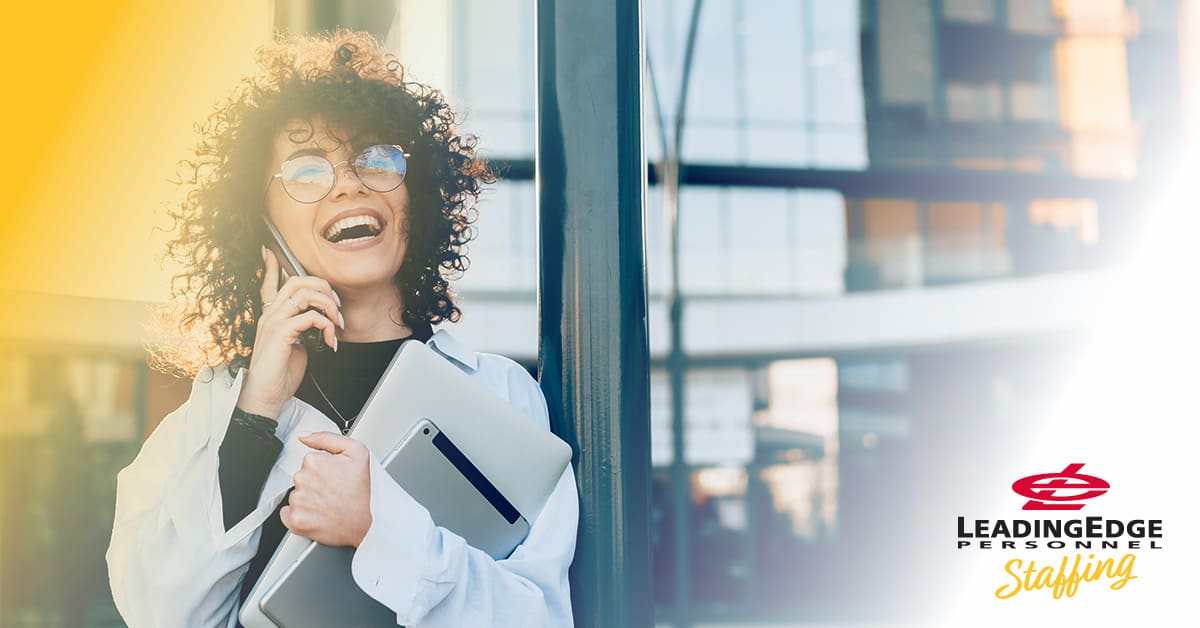 28 Dec

Prepare for Success in 2023 With These Staffing and Recruiting Tips

Are you ready to make 2023 your best and most successful year yet? Is your company fully staffed to make that happen? What if your company is able to expand — are you ready to grow to meet your potential? 

Here's a few tips to prepare for success in the year ahead. 
Start with your company's brand reputation and identity.

Think about this: A new restaurant opens in town. It looks interesting, but you don't make the decision to try it out until a friend recommends it, because you trust their opinion. The same is true for candidates looking for new jobs: They want to know the place they're applying to work is as good as it sounds. They want to know a place has a good reputation and makes good on their word. Before you prepare to hire new people in 2023, make sure you're aware of your company's reputation and how closely your company is linked with your logo and branding (like how everyone knows golden arches represent McDonalds or a big swoosh is linked with Nike). Take a few minutes to scroll social media and see how your company is reviewed on platforms like GlassDoor — get a sense of how people see your company. You might need to work to repair your corporate reputation, or build on the highlights and praise others have given you before you start to expand your team. 
Treat candidates like customers.

You want to earn someone's respect, trust and business. The same goes for earning the interest of candidates: You need to turn on your best customer service practices for them. Respond quickly to inquiries and provide updates in a prompt manner. Respect their valuable time and don't waste it. Make sure you're on time for interviews and prompt in responses to applications. Don't drag out the hiring process — you're likely to lose your best candidates if you take too long to keep them updated on what's happening. 
Incorporate automation where possible.

To keep the hiring and recruiting process moving quickly and smoothly, add automation to your toolkit. This won't remove the human aspect of the interview process altogether but it will streamline things to make it a more efficient process. Automated processes and automation tools can help scroll platforms and profiles on social media and LinkedIn to find candidates who aren't even looking for jobs right now, but whose qualifications and abilities match the positions you have available. Automation also helps answer questions quickly about jobs, in the form of chatbots on your website, and can help review resumes submitted to your company by matching qualifications to the requirements in your job descriptions. That way, the candidates that arrive on your hiring manager's desk are only those with the strongest match to what you're looking for.
Understand that remote is here to stay.

The pandemic changed the world in so many ways, including the expectation that companies have some kind of ability to work remotely, or that employees can have the option of remote work flexibility should the need arise. If your company hasn't already addressed this, understand that applicants are going to ask. Your company's position on remote or hybrid work could make or break someone's interest in working for you. Not every company can support remote or hybrid work, and not every applicant wants to work away from the office, but make sure you're prepared to address the question in a uniform manner if asked. 
Focus on soft, or power, skills.

Including things like communication, time management, creativity, innovation, emotional intelligence and adaptability, soft skills — or power skills as they're being called (rebranding!) — are increasingly important. These are skills that deal with relationships and help everyone on a team work well together, compared to "hard" skills that tend to be more specific and job-based, instead of translatable to a number of different positions, titles and responsibilities. You want to hire people who have strong power skills because they're better equipped to roll with the changes that will inevitably happen in your company, letting their cooler, calmer heads prevail and lead your company to success. 
If there's any prospect of adding to your team in the future, expanding the number of employees under your roof as a result of your success, keep these tips in mind. You want to be ready to hire new people the moment the opportunity comes along — this is the right time to prepare for that day! 
If you're looking for other advice, or if you want a little help finding qualified candidates faster, contact LeadingEdge Personnel today. We have fantastic, talent candidates who are ready and eager to get to work as soon as a position is open. Call LeadingEdge today and let's work together for your success.