07 Apr

How a Placement Agency Can Be Your Ticket to a Permanent Position

How a Placement Agency Can Be Your Ticket to a Permanent Position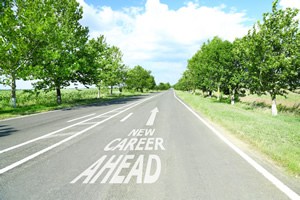 Being a temporary worker for part of your adult life is a clever way to see the world through various career lenses. At some point, you'll want to settle down into one industry that's rewarding on multiple levels. It's possible to find a temp to hire position through your local staffing agency. In fact, your favorite placement agency can easily be a one-way ticket to a permanent position.
Exploring Insider Openings
There's a hidden world of job openings in any region, including Austin. Employers don't advertise every opportunity because these positions are normally picked up well before any posts can be made about them. When you're looking for a temp to hire position, working with a staffing agency gives you a glimpse at these secret positions.
Speak with an agency representative so that they can get to know your talents. It's their job to match your skills to the available openings. A position that you've never heard of before could be that perfect ticket toward a fascinating career. Agencies also keep your interests in mind as a way to guide the job choices. Working with technology or artistic endeavors is always possible.
Trying Out the Corporate Culture
As a temp worker, you're accustomed to moving around from job to job. Dealing with a corporate culture wasn't an issue in the past. It simply didn't affect your performance. When you seek out a temp to hire position, you need the talents and insight into the culture in order to thrive. Work hard, and introduce yourself to people in your department. Listen and learn about your department's flow when it comes to relationships and hierarchies.
Consider working with another department as a way to spread your wings in the business. If you enjoy the culture within these departments, this permanent position suits you. Friction, however, may indicate that your talents might be needed elsewhere. Don't be afraid to move forward if the position isn't working out.
Navigating the Evaluation Period
As you settle into your San Antonio temp to hire position, there will be a evaluation period. You may be testing the waters at the company, but the managers are also on the lookout for your talents and their impact on the workforce. Be aware of your job duties. They're normally listed for you when you arrive from the agency. Keep these duties handy so that you can fulfill each requirement.
Continue to impress your supervisors by going above and beyond the listed duties. Filing paperwork might be a major task, but offer unique ways to improve the system otherwise. These insights thrill supervisors, and your permanent position will be nearly guaranteed.
Placement Agency Transfer to Full Time Employment
Your supervisor and the agency representative work together to officially convert your temp position into a permanent capacity. In most cases, you'll simply need to visit the agency to complete some final paperwork. All of your human-resource needs will now come out of the corporate office. You're still welcome to speak with the agency about any concerns or needs. However, your paycheck and benefits will ultimately come from the new employer. Be aware of any money transfers, such as direct deposits, that need to be altered with this job change. Your permanent position removes you from the agency's care at this point.
This permanent position doesn't have to be your final job in life either. Years might pass as you enjoy the work. Don't hesitate to contact your placement agency if you want a change in the distant future. They're always ready to help a talented individual flourish in any career path.
For more information about finding a permanent position through a placement agency or even considering a temp to hire position for an interim period, visit https://www.leadingedgepersonnel.com