18 May

Not looking for a permanent position? Seek temp to hire staffing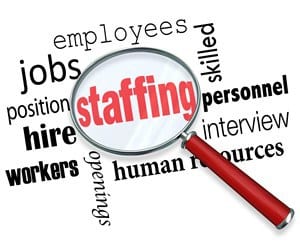 The classic employment profile reflects full-time jobs throughout a person's lifetime. Ideally, there shouldn't be a large gap between jobs unless there's an extreme reason involved. Many current job seekers are simply looking for temporary work. They're not actively seeking a full-time position, and a temp to hire staffing firm out of San Antonio can be a solution to their part-time work needs. Take a look at the benefits associated with a temp to hire position as applicants navigate the part-time position waters.
Gain Coveted Hands-On Experience
One job performed for decades at a time will limit a worker's skills. Seeking out a temp to hire position means that many jobs might be possible in a short time period. Although these positions might be closely related, each one poses new challenges and skills for the worker. Refine those new skills, and add them to the resume. The list can be extremely long and valuable in only a few months.
Dabble in Various Fields
Every applicant has a different goal in life. In fact, some applicants don't have a good idea of where they want to see themselves in five years. Explore several industries over months and years by using the services of a temp to hire staffing agency. Five weeks might be dedicated to a doctor's office, whereas the next two months may offer work in the construction field. Use this time to narrow down a desired field.
Get Excited about Contract Work
Part-time work might be contractual too. Applicants with specific skills might work on a special project for 6 months. They can learn new skills and explore an industry that might be closed off to the applicant otherwise. Government work, for instance, is often contractual and highly regarded by hiring professionals.
Fill in the Gaps
Temporary positions are often a part of life when applicants have specific jobs during the remainder of the year. Lifeguards and teachers, for instance, are two professions where their positions are only held during specific months. Because these professionals have several months between their full-time jobs, a temporary position is a smart way to fill in the income and resume gaps.
Always sign with one reputable temp to hire staffing agency. Spreading an applicant's resume across several agencies will only hinder any hiring processes. The employment world is full of opportunity, and that one temp to hire position can lead to multiple chances at a better tomorrow.