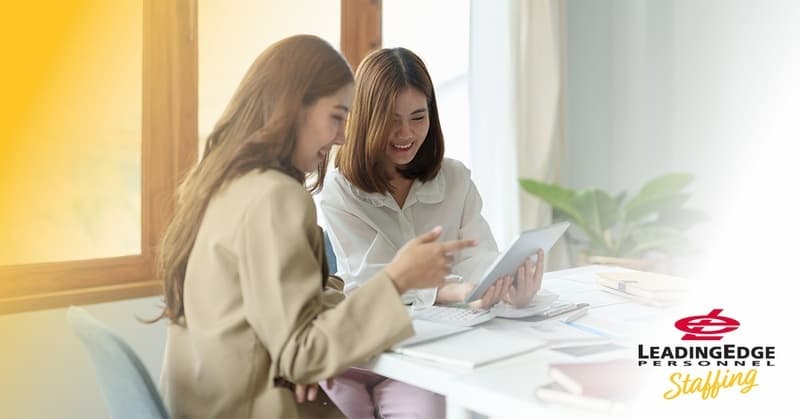 07 Jun

Need a Reference? Here's How to Ask Someone

At some point during the interview process — or maybe when you're applying for a job — you'll be asked to provide a list of references, people to be called and asked to speak on your behalf.
Whether you're a newer member of the workforce or a seasoned veteran looking to make a change, having good reference can be a tricky task. You want someone who knows you and what you bring to a work team, but in many cases, asking a supervisor to speak on your behalf can be awkward. 

Fear not! Here are some pieces of advice for asking people to be a reference that can help ease the process. 
Consider who knows you best at work.
In most cases, potential employers are looking for someone who worked closely with you and can speak to your character, your work ethic and your personality. They want to know if you're a good team member, someone who handled their responsibilities well and anything else that might indicate you'd be a valuable asset to add to their team. Is there a supervisor who is supportive of you and wouldn't mind singing your praises, even if that means losing you? What about a former boss at a previous job? Or a manager or supervisor on an internship, or maybe a team coach? If you have a former coworker who has moved up, they can be a great ally as well. 
Ask in advance.
Before giving away someone's name, phone number and/or email address, you want to have a conversation with the person. Make sure you have their permission to use them as a reference. Ask how they'd prefer to be contacted — some people would like to collect their thoughts and send a reference via email, while others are happy to speak on a call. Confirm their contact information and include their preferred method when writing your reference list. This is not the time to catch someone off-guard! 
Be thorough.
Let the person know some details of the job you're applying to and what you'd like them to talk about if they're called. Do you want them to talk about your punctuality, always arriving to work before you're needed? Will they be asked about your strengths as a colleague? Is there a story you'd like them to tell about a challenge you faced, personally or professionally? If the position you've applied to is a natural progression from what you do now, let the person you're asking to be a reference know, so they can speak to why the new job would be a great growth opportunity for you. 
Don't forget digital.
If someone you'd like to use as a reference might not be the best on-the-spot communicator, or if they'd prefer a little more time to provide a detailed, thorough letter of recommendation, consider the online reference. LinkedIn, for example, allows people to write you a reference, posted to your profile, whether it's a colleague, former manager, professor or anyone who knows you and wants to speak on your behalf. You might find people are more willing to provide this kind of reference compared with an out-of-the-blue phone call because they're not put on the spot, but it's good to have some flexibility. Plus, written and publicly available references like this are great for recruiters to find and bring job prospects to you! 
Don't forget to say thank you.
Regardless of whether you get the job right away or if it takes a little while, be sure to thank your references. You've asked them to use their time to help you; you've asked them to say nice things about you and to do you a pretty big favor. Don't forget to show your appreciation and let them know how things worked out. If it makes sense, let that person know you'd be happy to return the favor and act as a reference for them — or, better yet, utilize those online recommendations and references and leave them a glowing review! 
Asking someone to be a reference for you can be a big deal. Make sure the person is willing and able to say the right things to help you out and be sure to tell them how much you appreciate it! 
If you're still looking for the right opportunity, call LeadingEdge Personnel. We have a robust list of job openings and can tell you more about the companies we partner with, to help you find the right fit. Contact LeadingEdge today and let's help find you a great new job!