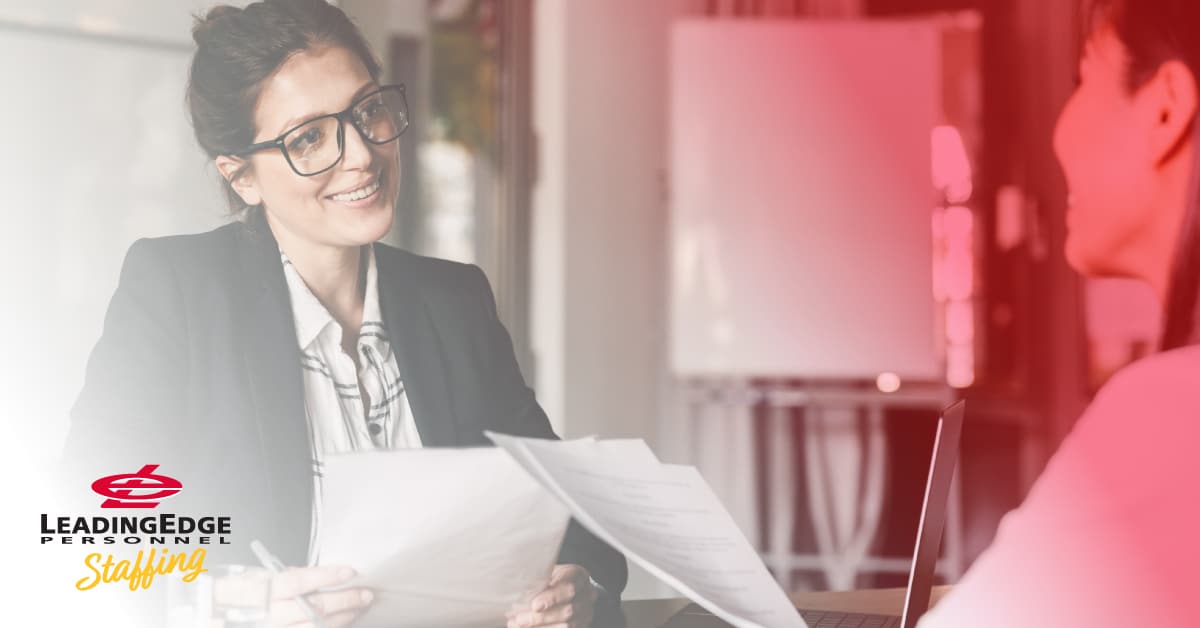 08 Mar

These 6 Traits Can Get You Hired on the Spot in Austin

If you've been looking for a new job for any length of time, you might be wondering if there's a secret to getting hired. You might feel like you've done and tried everything. 

Maybe you have — or maybe you just haven't uncovered the traits that hiring managers and supervisors are looking for. 

LeadingEdge wants to help! 

Here are the six top traits that can impress hiring managers and would-be bosses quickly and help you land your next job. 
1. Adaptability.
Express a willingness to help out in the new position in any way possible. During the interview, let them know that you're not one to complain that this or that task isn't in your job description. An eagerness to help the team and change course in the middle of a project shows that not only are you a team player, but you also embrace change and are willing to adapt at a moment's notice. 
2. Empathy.
This might be a little more challenging to express in an interview but go in prepared with anecdotes about the people you've liked working with the most, the relationships and friendships you've cultivated in your work history, and times when your team has pulled together to help someone out. Offices are collections of individual people who spend a large portion of their time together, but they are, first and foremost, people. A team is only as strong as their support for each other. 
3. Positivity.
Someone who is difficult, challenging, obstinate, prone to complaining or pushing back can stand out like a sore thumb. If you approach a challenge with a positive attitude and an understanding that, as in life, things change unexpectedly at work, you'll make a smoother transition from Approach A to Approach B, which can help your team keep moving ahead. It's not just looking for the silver lining, it's being quick to look forward without pushing back. 
4. Brains for business.
Having a sense of the business world, this company's place in it, and the goals and expectations for the future is key. Wanting to move forward and knowing how a company operates can help make it more successful. Knowing where the competition sits, what they're doing differently, and how your new company can beat them at their own game is sure to impress. 
5. Communication skills.
The ability to express yourself and your ideas quickly, clearly, and concisely is key. Knowing how to get your point across can help separate you from the competition. If you can inspire others to go along with your ideas and build trust within your team, let alone if you can help navigate a difficult challenge, you can impress anyone. It also pays to be well-versed in different kinds and communication methods — email, social media, phone calls, written communication pieces, etc. The more tools in your tool kit, the better off you'll be. 
6. Being proactive.
Don't just sit back and wait for a problem to arise: look for opportunities to address potential challenges head-on and devise smart alternatives before trouble comes. To impress hiring managers, be prepared to discuss some industry situations and have some thoughts on how your new company could navigate the difficulties with some proactive steps. This also shows an interest in the company's overall well-being and success, a trait that will be appreciated. 
Good preparation for an interview can translate into confidence. Knowing your strengths and playing to them, while having a few tricks up your sleeve, can impress hiring managers and help you land a great new job based on your experience, attributes, and willingness to try new things. Be confident, and the world will notice! 
Get to Work with LeadingEdge
If you're looking for some possible jobs to consider, contact LeadingEdge Personnel. We work with businesses throughout the country and know who's looking for talented and bright new employees just like you. Call us today, and let's get to work!