14 Jul

Financially Stressed? Seek Austin Employment Services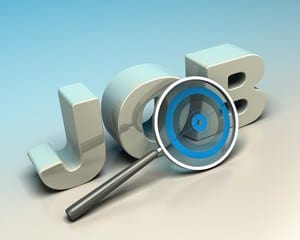 When you're facing financial hardship in today's difficult economy, whether by being laid off or for another reason, the job search can be discouraging. Fortunately, numerous Austin employment services offer an easy solution to get you back to work before your situation worsens. The following are three reasons temporary work can be the ideal solution to financially-stressed job seekers in Austin.
No long-term commitment
Are you looking for work but are hesitant to commit to a long-term position in case your situation changes? The temporary employment industry of yesterday, which used to only lead to day-to-day temporary staffing, is no more. Today's temp hires often have solid work for weeks, months, or even for a year or longer.
Take your career for a test drive
You can easily determine in a temp job whether this position is appropriate for you. It's great for the company, too, as they may also use the trial as a training ground. You have then gotten your foot in the door, making it more likely that you'll be hired in case they decide to offer a full-time position down the road.
Develop your skillset while earning money
Oftentimes, the learning curve is overwhelmingly steep in full-time positions, while Austin employment Services offer the opportunity to easily develop new skills or enhance existing ones. More often than not, these are also what are called transferable skills, or ones that can be applied across a diverse range of disciplines beyond your current industry. When you leave a temporary position, you have bolstered your resume with new skills, valuable future references, and shown both tenacity and resilience while earning much-needed funds. How's that for a win-win situation?
Grow your network with Austin Employment Services
Temporary positions often require that you work with a broad range of professionals at various levels within a company and across the industry while making use of a variety of skills. This allows you to quickly broaden your network, which is an essential benefit, since you'll likely be using these new contacts in the job search once the temporary position ends. These contacts can often provide you with references for other companies, as well.
As you can see, Austin employment services can provide you with an outstanding opportunity to find engaging work in a relevant field, giving you a competitive advantage in all future endeavors. Check out LeadingEdge Personnel to start your journey with a top Austin temp agency today.