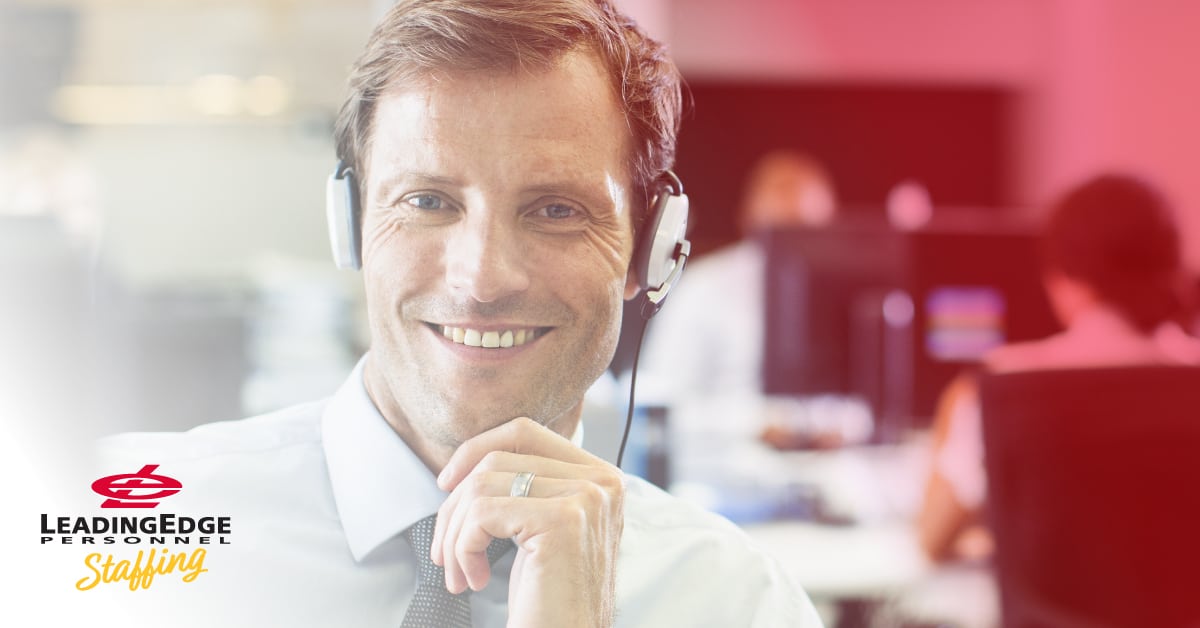 11 Jan

Familiarize Yourself with These Sales Techniques for Your Next Sales Role

Jobs in the sales industry can be as lucrative as they are competitive. There's a very high risk-reward ratio, as people who put a lot into their negotiations and customer relationships can reap genuine financial benefits that can grow over time. 

If you're just getting started in sales or have established your career but want to learn some new skills, here are some of the most important techniques to become familiar with to be successful. 
Great interpersonal and communication skills.
We're saying it for emphasis: If you love people, enjoy striking up conversations, feel comfortable chatting with strangers, and can talk to just about anyone, you already have the most important tool for a successful career in sales. But good communication skills require a little more than just talking. You need to be able to really listen to what your customers or clients are saying and pick up on their needs and priorities. Be sure not to interrupt or talk over them; hear them out, ask questions, and prepare some suggestions or options as the need arises. Be prepared to answer questions as well and have a good working knowledge of the topic. 
Patience and determination.
Called "personal mastery skills," some can stay focused and on task without veering into the overbearing or pushy territory. It's able to work with the customer or client and not get frustrated if they seem to go back and forth even after you've given them the best pitch they've ever heard. It knows how to let a moment breathe and allow the person to think it over and come to a conclusion, on their own, that what you're offering is perfect for them. 
Confidence and comfort with customer relationship management (CRM) software and programs.
If you're changing jobs and are getting into sales as a new field, you might be nervous about the technology behind it. A CRM is vital to your success: it helps you keep track of your customers, your interactions with them, provides an easy and organized place for all their transactional and contact data, and can help you better target your marketing efforts to reach best the people who might be most in need of your product or service. 
Creative thinking and problem-solving skills.
It's so important to be someone who can hear a problem and think of a way around it. Listen to your customer's apprehensions or hesitations and offer solutions to address them. If other roadblocks come up, gently navigate around them. If the customer presents you with something you've never heard or encountered before, this is where creativity comes to play. If you need to take a moment or two to think before offering a solution or propose an alternative, take it — it's better to have a well-thought-out idea than to throw things out and see what sticks. If a problem arises, be empathetic and sincere and do all you can to make the situation right, and be sure to relay the customer's notes to a manager or someone in a position to rectify the issue. 
Time management and adaptability.
People in sales need to be flexible and expert jugglers. You never want to rush through a meeting with a client or customer, but you need to effectively and efficiently use the time you have allotted. If things take longer than expected, you might need to readjust your priorities, and if you can do this on your own and the fly, so much the better. Having a good understanding of the big picture and the team and its goals allows you to know how to prioritize items, especially if something urgent drops into your lap. It might feel like spinning plates, but it can be done well, deftly, and so skillfully that no one notices just how much you have going on.
Further Your Career Today
If you're looking for a little help to break into sales, contact LeadingEdge Personnel. We have decades of experience helping people find the right jobs to utilize their talents best and further their careers. Give LeadingEdge a call today, and let's get started!