Employment Services: How They Work and How You Benefit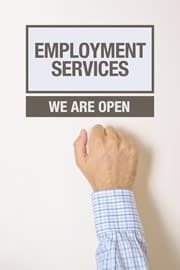 A job placement agency in San Antonio or Austin serves a unique role in the job market. They help fix any staffing issues that an employer might have and help individuals find work. There are some misconceptions and knowledge gaps out there, however.
Employment services
are not just for temporary workers.  They are actually suitable for many staffing situations. A business can fill their temporary staffing needs to fill short-term gaps, but can also find permanent or long-term contract staff as well. Here's how a job placement agency works and how it can help your business.