19 Mar

Calling a Staffing Agency: When is the Right Time?
Calling a Staffing Agency: When is the Right Time?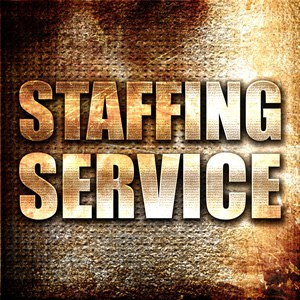 Every day is a busy day in the corporate world. Keeping up with customer demands and forging the way toward higher volumes are the main goals in any industry. You might wonder if you could use some more help, but there's no time to stop for interviews or grand tours. Explore the perfect times when contacting a staffing agency is financially necessary. There are example situations for nearly every major industry.
Ramping Up On Sales Calls
You've asked your sales department to contact more clients. Branch out with both cold calls and conversations with loyal customers. It's time to contact temp agencies when you want more people on the phone. Telemarketers and customer-service representatives can quickly add to your profit margins. You simply need the people to complete the work.
Allow temp workers to contact certain clients while reserving more complex conversations for your permanent staff. Sales calls are still viable ways to get your name, product, and service out to the masses. Agencies make that possible.
Implementing New Processes in Medical Billing
Running any medical facility in Austin or San Antonio is time-consuming work. The community will always need quality healthcare. However, you're lagging on billing, especially when it comes to coding. Staffing agency professionals can fill a void in your billing process. Implement a new system or alter your current one while keeping up with your invoices out to patients and insurance companies.
Medical billing is a department that has distinct highs and lows. When you've caught up with your paperwork, temp agencies quickly assign the workers to other locations. You only pay for the employees that you need, which depends on your current volume.
Growing Data Needs During Current Project
The right time to call an agency is when you notice permanent employees struggling with volume. In fact, the overtime hours may be piling up. Save money on the payroll by hiring temp workers in the data-entry sector. They'll make quick work out of your current projects while freeing up your permanent employees' hours. Paying a reasonable, hourly wage will always be more cost-effective than resorting to overtime.
Temp clerks have fresh minds too, which leads to spotting any mistakes in the ledger. Your data entry ends up being more accurate than ever as you move ahead with daily business.
Clearing Up AR Accounts with Staffing Agency Professionals
In any industry, performing collection calls takes time. The caller must pull up delinquent accounts, discuss a few pleasantries and delicately ask for payment in full. If you seem to be drowning in collection calls, it's the right time for a temp agency.
Temp workers have the know-how when it comes to deciphering outstanding balances and coming up with fair, payment plans. Make new sales with your permanent staffers while collecting on old debts with top-notch temp workers.
Keeping Up with Legal Cases
When it comes to the legal world, your firm doesn't just litigate cases. There are hours upon hours of paperwork to process. Consider temp workers for paralegal and legal secretary positions. They can move the paperwork through the proper channels because they're specially trained for this industry. You'll never have a temp worker who isn't familiar with your legal area. Turnkey workers are a dream of every business person.
Leading Edge Personnel is a staffing agency that serves several industries in the San Antonio and Austin area. You have nothing to lose by giving these experts a call. If you're busy, it's always a good time to find out about extra personnel for your departments. Supporting your current volume and striving for even more success is the goal of local temp agencies.