29 Sep

Work With a Permanent Placement Agency to Fill Those Positions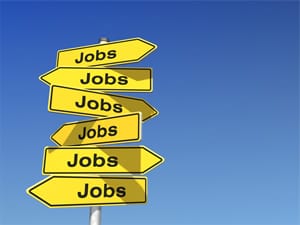 Your company has a low turnover rate for several years. Each department runs like clockwork. Suddenly, employee movement begins. From retirement to new opportunities, your employees have a right to seek out the best life choices for themselves. As a business, you're now in need of one or more employees to fill the vacant positions. Work with a permanent placement agency to get your business back on track. The agency's resources stretch further into the industries than your own.
Take Advantage of Permanent Placement Agency Resources
Your human-resources department has an astounding amount of reach in a given industry. However, there's no match with a permanent placement agency. Staffing experts dedicate their entire day to networking and pinpointing prime candidates. Standard, HR departments divide their time between internal and external priorities. Give an agency a requirement list for your open position. In no time at all, you have a callback with several candidates ready for an interview. San Antonio is full of opportunities for applicants and employers alike.
Keep Up with Internal Projects
Filling one or several positions at once takes an incredible amount of manpower. Your HR department simply can't perform every duty at once. Rely on the experts at a temp to hire staffing agency. By placing the work in their hands, your staff concentrates on high-priority projects. Deal with departmental shifts and quality of life in the workplace. The new hires filter to the HR desk with the vetting expertise offered by the agency. Waste no time at all with an agency doing the legwork, such as calling references and verifying skill sets.
Weigh the Hiring Options
Before meeting with any potential candidates, consider the hiring options. You aren't limited to a standard hire. Consider a temporary position at first. Experiment with position requirements and workload among your employees. You might discover that shifting work between certain employees actually helps their productivity. The temporary worker may quickly turn into a permanent employee with an enhanced workload. They improve the business moving forward with the help of temp to hire staffing professionals. You have several hiring options as your business needs fluctuate across each quarter.
Meet With Highly Skilled Candidates
Because temp to perm staffing agencies performs most of the qualifying interviews, you only meet with the top people who fit the job requirements. Take one hour off from your work desk to meet with a candidate. You choose the number of applicants to interview, such as five to eight people. Make your choice from this highly selective group. You also have the choice of declining every applicant in this pool. The company's future relies on qualified candidates. Take your time during the hiring process if necessary.
Protect Your Company with an Evaluation Period
Agencies and HR personnel take considerable time to find the right applicants. Protect yourself even further, however, by implementing an evaluation period. The work and pay scale are the same, but the company reserves the right to decline employment at the end of the evaluation period.  Because of staffing expertise, letting an applicant go after the evaluation period is rare. However, you still have that recourse if necessary. Fill the position with the right person while protecting the business from any HR issues.
Permanent placement services are your keys to a successful team in any business department. Contacting a San Antonio agency, such as LeadingEdge Personnel, gives you a chance to sit down with the best workers in the industry. A permanent placement agency partners with your HR department every step of the way. See productivity thrive as only the top candidates enter your lobby for an interview.