Why Should I Seek A Job Placement Service For Employment?

Why Should I Seek A Job Placement Service For Employment?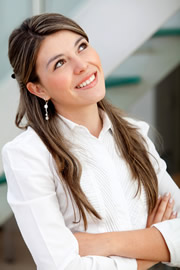 Facing unemployment can be scary. As you watch the bills pile up without a way to pay them, the stress can become overwhelming. All too often, job applicants spend countless hours preparing their resumes and meeting with potential employers only to find out the position was filled by another applicant. Whether you need a job quickly to pay the bills or are a college student who wants some extra spending cash, a job placement service can provide you with exactly what you are seeking.
Taking the Stress Out of the Job Search
Job placement service agencies in the San Antonio and Austin areas take the hard work out of the job search. These agencies develop relationships with various employers to whom they refer their clients. You do not have to pay for these services; rather, the employers pay the agencies for their references. In many industries, the option for permanent placement is available for long-term stability.
Experience Counts
Business managers understand the many benefits that experienced employees bring to their companies. Job placement agencies offer a variety of exciting career opportunities. Whether you are looking for a job in a specific field or are willing to try something new and expand your horizons, using a job placement service is a great way to get started. You will open your mind to new ideas and with hard work and dedication may receive permanent placement.
Temp Worker vs. Permanent Placement
Many businesses who hire employees using a job placement service are looking for temporary work to accommodate their needs and demands during a busy season. This is your opportunity to shine. By showing up to work on time and working hard alongside your co-workers, you can build a good reputation that may lead to permanent placement within the company.
Testing the Waters
Using job placement is a great way to test the waters through a variety of career choices. It can be difficult to decide which type of career you wish to pursue. However, the job options you have by working with job placement agencies give you the perfect opportunity to try new tasks and discover types of employment you might not otherwise realize you enjoy doing.
Flexibility
Many companies looking for temporary work are very flexible with their employees, and this can prove to be especially beneficial. It can give you time to schedule appointments, take a few college classes, or possibly work a second job. In today's busy world, time is precious. Having the ability to easily manage your schedule can help you develop a good attitude about the work you do, which will ultimately impact your job performance in a positive manner.