What You Should Know When Working with Employment Agencies.

What You Should Know When Working with Employment Agencies.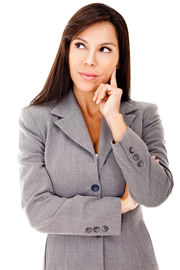 When looking for a job, you will want to do everything in your power to land an interview. This is not easy in today's environment where people often struggle to find available jobs in their field. However, to find work, plenty of people turn to an employment agency. While it may seem intimidating at first, you should not fear the process. Here is a short guide on what to expect when working with employment agencies.
Your Updated Resume
First and foremost, when you work with employment agencies, you will want to bring in the most up-to-date copy of your resume. Then a recruiter will sit down with you and look your resume over as is. With this step, he or she can understand your qualifications and tell you about potential jobs. However, employment agencies will also help you clean up your resume as needed and ensure it looks ready for a potential employer to review. Otherwise, if you don't change your resume, you will struggle to receive calls for potential jobs.
The Internal Interview
Next, when working with temp agencies in San Antonio TX, you will sit down and discuss your career goals with the recruiter. Usually, you will tell him or her what you are seeking out of your next job. The employee at the temp agency will ask you about your qualifications, experience and education. Once you have provided this information, he or she can interview you and ask you other questions about your professional life.
The Job Search
Once a recruiter knows your story, he or she will send your resume to a few businesses. Within a few days, you should receive a response and you will then need to report back to the temp agency. In fact, most temp agencies in San Antonio TX will want to sit down with you and explain the company and position in detail. Once you learn about the job and company, you will then attend an interview with the hiring manager of the company.
Follow-Up
After the interview with the organization, most temp agencies in San Antonio TX will provide a follow-up phone call or email. During this correspondence, you will discuss how the interview went and what you can do to make any improvements in the interview process. If you land the job, you will usually receive a call a few days after this communication. On the other hand, if you fall short, the recruiter will discuss this with you and try to offer advice on how to nail the next interview.
When working with employment agencies in San Antonio or Austin you can land your next job and improve your career.