22 Aug

Wanna Work with an Employment Staffing Agency?
Wanna Work with an Employment Staffing Agency?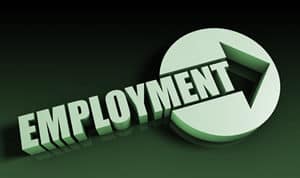 Finding a new job in Austin or San Antonio can sometimes be a frustrating process. Using an employment staffing agency is a great way to get you where you want to be. If you have been wondering how to find an office job, then an agency has a team of recruiters to help you find the perfect fit. Here are some things to know if you decide to work with one.
Be Punctual to Meet with the Employment Staffing Agency
An agency works to assess your skills to find the right placement work for you. One of those skills is time management. If you want a shot at the best placements, then you need to show that you can be on time. Anyone can be late. Sometimes it is out of our control. However, a pattern of tardiness shows that you are not committed and not good at managing your time. Plan to be early for every meeting with your agency. If you are wondering how to find an office job in Austin or San Antonio, the answer is to show your skills and commitment at every opportunity.
Provide References
You should have references ready, even for a meeting with the agency. This may sound strange, but the recruiter wants to get a full picture of your skills, experience, and hire-ability. When they place you, they are trying to satisfy their employer clients as well. Provide them with at least two good references who can give a good impression of your ability, skills, and attitude. Therefore, it's never a good idea to burn bridges from old jobs. You never know when you might need a reference from a past boss or colleague. Your recruiter may end up calling your references to check your work ethic.
Be Prepared for an Interview
An employment staffing agency has a stake in your success. They want you to succeed in placement so that their clients are satisfied as well. This means that they will quite often put you through a "job interview." They will ask similar questions as what would be asked in a normal interview. This will help them get a sense of your people skills and how well you communicate. This interview can also help them get a sense of what kind of placement would be a good fit for you. They might ask about what you enjoyed in your previous jobs, or what you would like to do in the future.
Bring Your Paperwork
The faster you can take care of your paperwork, the faster you can be placed and start working. Bring all your needed identification and direct deposit information so that you can get the ball rolling. If possible, bring along copies of your degrees, diplomas, and certifications as well. Be prepared even if the agency did not tell you to bring those items to your first meeting. If things go well, you could be getting paid in the next pay cycle.
Your Evaluation Starts During Your First Contact
Want to know how to find an office job? Always make a good impression. This means even on the first phone call, you should be friendly, positive and professional. This will give the recruiter a positive image of you and give them confidence that you can impress an employer.
Contact Leading Edge today to help with your job search and remember these tips for working with an employment staffing agency.