Visit a Temp Agency for Part Time or Full Time Work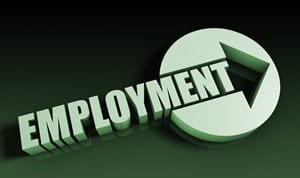 Are you struggling to find work in Austin? Being unemployed or under employed can be hard on your self-esteem. You begin to feel like you're not good enough, qualified enough, don't have the right connections, or that people just don't like you. The truth is, everyone struggles with finding employment at some point in their lives. It's not that you don't have skills, it's that you aren't looking in the right places. If you've been looking for a job or looking to make a change from your current employment, it might be time to consider a temp agency.
A temp agency can be a lifeline
A temp agency might just be what you need. If you can't find permanent work, why not work some temp jobs and start earning some money while you look for a longer-term solution? A temp position can help alleviate financial burdens. It's also a great way to find opportunities you may never have thought of before. Who knows, you may even discover a new passion that will set you off on a whole new career path. The great thing about temp positions is that you aren't making a huge commitment.
When you're looking for a little more stability
If a temp position isn't your thing, don't discount temp agencies all together. Did you know that they offer other opportunities too? If you're looking for something with a little more stability, then you should consider a temp to hire position. Temp to hire staffing is gaining popularity among employers. It allows them a chance to test drive candidates before making them permanent employees. In this case, it will be up to you to impress the employer and show them what you're made of. With a little determination and a lot of hard work, there's no reason your temp position can't turn into a permanent job.
More than just a placement agency
The problem may not just be that you can't find a job. It may also be that you don't know what your skills are. It's common for people to think that they aren't good at anything. A temp agency can help you uncover your talents. They'll sit with you, help you with your resume and even do testing. If you're weak in certain areas, they'll guide you on ways to improve your skills. They equip you to be job ready.  Your success is their success.