30 Mar

Understanding Temp Agencies and Their Relationships with Employers

Understanding Temp Agencies and Their Relationships with Employers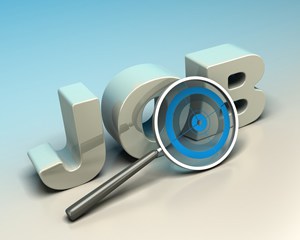 Job seekers may be hesitant about working with a staffing agency because they just aren't familiar with the process. In essence, agencies have a connected relationship with their clients or local employers. As a job seeker, you take advantage of these relationships by finding work in either temporary or permanent capacities. Get to know the relationship between temp agencies and employers so that your career benefits from the connections.
Temp Agencies Perform the Legwork
A core reason for the relationship between agencies and employers is the reduced legwork during hiring periods. Temporary agencies interview and hire people as their main function. Employers want to concentrate on their particular business rather than focusing on human-resource tasks.
When a temporary staffing position is open, employers contact their agency. With details about the job, the agency narrows down a short, candidate list. They perform the initial interviews so that the employers don't have to spend this time on their clock. The best candidates are eventually sent to the employer for approval. As a result, employers spend very little time trying to find a candidate. They simply trust the San Antonio agency to vet the job seekers before a temp or permanent hire.
Employers Appreciate Payroll Ease
Employers may need to fill a temporary staffing position. They don't want to spend the time to set up payroll and other benefits if the worker will only be present for a few weeks or months. At this point, an agency's value is extremely important to the employers. You're paid by the agency with certain benefits based on your contract with the facility. The employers don't have to worry about any payroll tasks because they're all covered by the agency.
This detail is extremely beneficial to temp workers too. You're welcome to transfer between positions as often as desired because the paycheck will always originate with the staffing agency. There's no confusion over opening or closing accounts with various employers.
The Communication Factor
Agencies and employers speak the same hiring language. They use this clear, communication pathway in order to qualify a temporary staffing position and its required skill set. Agencies normally assign one or two people to a particular employer, especially if their hiring needs require high volumes. The communication between the parties makes hiring the right individual a streamlined process.
If employers must qualify candidates with their own departments, communication might be misinterpreted. The wrong person is hired, and the business loses time and profits from the confusion. Employers send a list of qualifications to the agencies so that every detail is covered. Agencies use these lists and their strict policies to pick a solid candidate.
Temp Staff Transitions
Many employers hire dozens of temp workers throughout the year as business ebbs and flows. When a worker transitions from a temporary staffing position, there's paperwork involved that can add up over time. Multiple temp workers exiting a business at one time require at least one dedicated individual to process their transitions.
Staffing agencies are perfect resources for paperwork processing as workers move in and out of local businesses. They simply report the transitions to the employers so that they're aware of who belongs in their office. Control and organization are part of this harmonious relationship between employers and agencies.
Finding a job in the San Antonio area can be a competitive situation so use your local resources to pinpoint the right career. Temp agencies are designed to help employers find the perfect matches to their positions. Be a success in the marketplace by making your own connections with staffing professionals and eager employers.
For more information about temp agencies in the San Antonio area and how to inquire about a temporary staffing position, visit https://www.leadingedgepersonnel.com