03 Oct

Turning Temporary Employment into a Permanent Position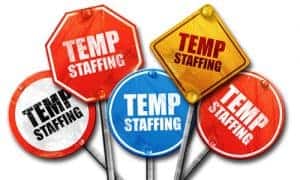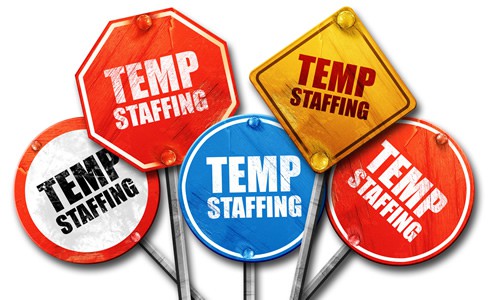 Working with a staffing agency gives you a chance to see and experience different industries. There's no need to commit to any employer yet. At some point, however, you'll be ready to settle down. Explore your strategies in temporary employment so you can be that permanent hire in the very near future.
Communicate at All Times During Temporary Employment
When you're in a temporary staffing position, treat it as if it's your coveted job. Communicate with your employer and agency as necessary. Being late, calling in sick and other life issues will naturally occur. Let your supervisor know that you won't be in at your regular time. This communication is a sign of respect that can translate into a permanent hire.
Always carry yourself with a level of professionalism during any temporary employment situation. If you discover a payroll discrepancy, don't go on the offensive with human resources or your agency. Point out the issue so that it can be resolved. Respectful communication goes a long way in any industry.
Ask Pertinent Questions
When you hold a temporary staffing position, you're a newcomer to the company. There might be certain protocols that you aren't aware of as a temp worker. Don't be shy about asking questions. In fact, asking no questions is a red flag in employers' minds. There are no silly questions so clarify your work in any San Antonio office setting. You show off that you're listening and refining the information in your mind. At some point in the future, a permanent job can be yours. The position becomes a reality because of thoughtful conversations initiated by your intelligent mind.
Pitch in When Needed
Don't adhere only to the job description of your temporary staffing position. Use them as guidelines. If you see a coworker in need of help, offer your services. As long as you're fulfilling your original duties, helping out a colleague is a stellar way to gain a permanent position. Learn new skills that you can add to your resume. Ask questions during these helpful periods too. Your performance reflects on colleagues so everyone wants to know the task's details. A successful project can turn into more collaboration in the future.
Make Networking Connections
Learning and perfecting dozens of skills in the workplace is a good start. Don't forget to make networking connections too. These colleagues may be in executive positions or within your department. Treat everyone with respect. Join in on group lunches whenever possible. Being visible and cordial with colleagues means that you'll be thought of first for those future projects. When a permanent position opens up, you're automatically on the short list. Don't burn any bridges either because one person can make the difference between a job or no hire.
Be Open to New Opportunities
Dozens of industries dot the San Antonio skyline. You may have preferences on which industry you prefer. Temp to hire positions are the best way to test out new fields of work.  Be open to various industries that allow your skills to flourish. You may be wary about a particular industry but keep an open mind. A permanent position may open up in these areas that you've never experienced before. New skills and exciting adventures can be yours within an industry that's brand new to your world.
Align yourself with an experienced agency, such as LeadingEdge Personnel. It's the smartest pathway toward a permanent job. Don't overlook the value of temporary employment. It often leads to a better life than before. You must simply take the initiative to be a stellar employee at a coveted company.
For more information about temporary employment in San Antonio and tips on becoming a permanent employee with a great company, visit http://www.leadingedgepersonnel.com