11 Apr

Trusting employment agencies for skillset fulfillment
Trusting employment agencies for skill set fulfillment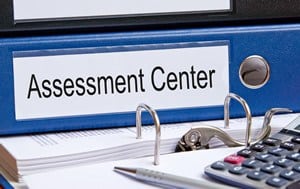 The business world is an ever-changing entity that requires different skill sets for various industries. In fact, these skills evolve as well because technology and commerce demand the improvements. Job seekers may have a lot of skills, but not necessarily the ideal ones for most employers. As a solution, job applicants can place their trust in employment agencies in San Antonio for skill-set fulfillment.
Understanding Both Perspectives
Employment agencies in San Antonio have a unique position in the working world because of their constant connection with employers and job applicants. Agencies know which skill sets that employers demand, and professionals can convey this information to their applicants. If a coveted job requires a software certification, applicants will know this information ahead of time and go after the training as a result.
Course or Training Recommendations
When a temp employment agency learns about certain skill sets from a new employer partner, these professionals can immediately form a skill-set plan for their applicants. The agency might work with a local trade school or community college, and verify which courses may fulfill certain skill sets. Agencies communicate this information to their applicants in order to enhance their resumes before the hiring process begins.
Seeing Into the Future of Employment Agencies
Agencies may know about certain jobs that are suddenly becoming popular, but they require specific skill sets. Although these jobs may not be available yet, a reputable temp employment agency can notify their applicants of skill sets that need to be improved or altered. When a position appears promising but soon becomes too complicated, applicants then have enough information to follow through with the training or look for another job altogether.
In-House Training
In some cases, employment agencies actually have in-house training as part of their services. They hold classes at their facility or at an off-site. Applicants join other workers and learn a skill set from qualified individuals. Although these classes may not result in a degree, the skills are still transferable onto a resume. At a future interview, the applicant has enough knowledge to fulfill certain job duties at a higher pay rate than before.
It's important for job applicants to know which temp employment agency is the best choice for their needs. Some agencies simply don't have all of the resources for skill-set improvement. Ask local employment agencies about their resources, and applicants will have the best chance for career success in the future.