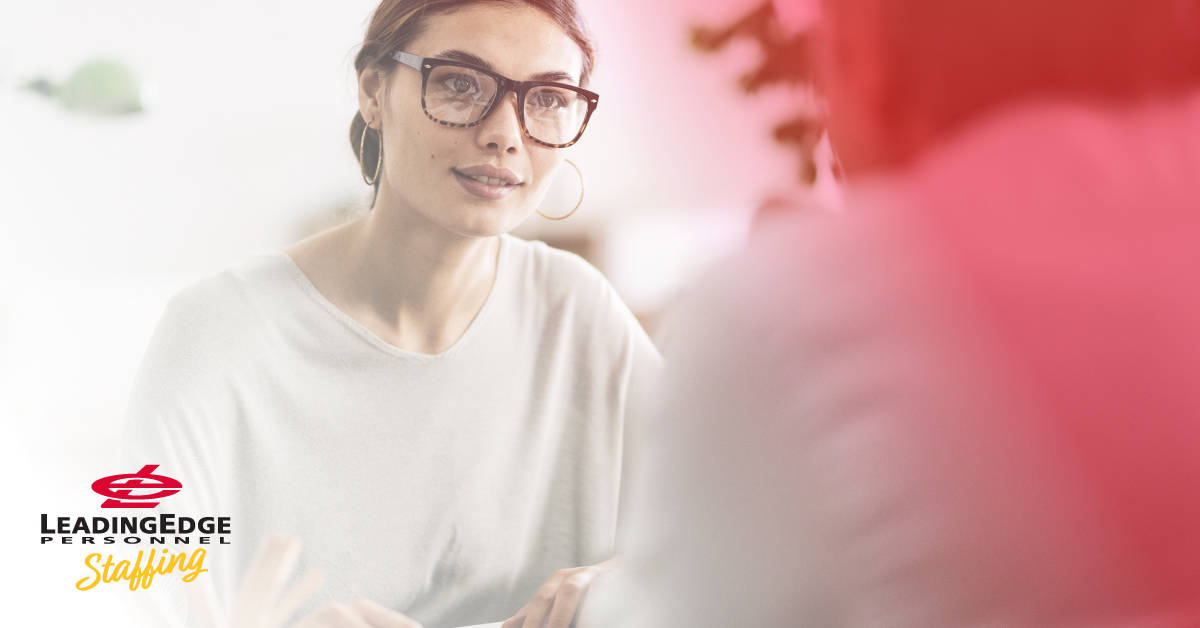 22 Nov

These Job Search Mistakes Can Have a Long-Term Career Impact

In July 2021, four million Americans quit their jobs. You may have been a part of this trend. The data shows that employees between the ages of 30 and 45 were driving these numbers. That's because more mid-career executives are moving on to greener pastures. But for some of them, mistakes in their job search process could spell a long wait in between administration, clerical, or other types of jobs. We've compiled some of the common mistakes job seekers can make to help keep them from piling up into a long-term career search problem.
Common Job Search Mistakes
If you are looking for a clerical or administrative job and some time has elapsed between your resume submission and the interview process, you may be doing something wrong. Getting callbacks in this job market should be easy; right now, there are about one million more job openings than people looking for work. But there are all kinds of mistakes that you could be making that could keep you from capitalizing on this kind of candidate-driven market. Many of these mistakes are so big that you will find them impacting your long-term effort to find work.
For example:
1. Failing to use social media to your advantage
Not utilizing social media as a job search tool can have a long-term negative effect on your ability to land a job. A resume simply lists your experiences and skills. LinkedIn can also do the same, but that's just the first level of how you can use social media to your advantage. Most job seekers fail to optimize their social to create a true human brand around their candidacy. For example, do you have a professional headshot on LinkedIn? Have you created a summary of skills based on the clerical jobs you're applying to? Share your personality and goals in your profile, and then use social media to build your brand by posting things that fit within that image.
Also, if you have personal social media profiles, check the security settings to ensure that employers can't access these profiles. This is particularly true if your personal profiles don't match up to your professional brand. This can certainly create issues that last long-term and impact your job search negatively.
2. Failing to do your research
Not only on the administration jobs you're seeking but also on your own worth as a candidate. Don't begin the search process without an honest assessment of your skills and want you to want in an employer. Then go on Salary or Glassdoor (or both) to figure out the going rate for the jobs you're applying to. Many job hunters quote their rates too low when asked about their salary expectations. This is true for clerical positions, but it also happens for senior-level executives, computer programmers, and more. The long-term impact of failing to do this kind of research means that it may take much longer for you to work your way up the salary ladder. Why hold yourself back in this way?
Research the company, your pay, and even give some thought to your personal goals to avoid any long-term impact of failing to put this kind of legwork into your job search.
3. Never ever ghost an employer.
This is probably the number one way to get you "blacklisted" as a candidate. Think about it: If you ghost an Austin staffing agency, the chances are high that documentation will make it into your permanent record. Ghosting, which is a failure to respond to the recruiter after you've been talking them to for a while. It's a growing problem that is particularly difficult to rectify once you've done it because ghosting can ruin your professional career. This is an all too common phenomenon these days; 28% of candidates say they ghosted an employer in 2020, which was an increase over 2019. But ghosting goes both ways; 77% of job applicants say they experienced the same behavior from employers. In both cases, ghosting is a sign of unprofessionalism at best and, at worst, outright immaturity.
Ghosting an employer can come back to haunt you when you least expect it, too. For example, if you're working with an Austin staffing agency, the candidate pool is small, and recruiters run in similar social circles. Having a poor reputation as a candidate is the kind of thing that can follow you around. Too, a recruiter working in a temporary staffing agency often hires for multiple employers. Ghost a recruiter for one company, and you may find yourself missing out on other opportunities because of your bad behavior.
4. Do not rely entirely on an online job application.
These processes are the bottomless well of employer hiring. It's so easy to apply online; the jobs you apply to from a job board are just about one-click these days. But if you've used these tools recently the changes are quite high that you haven't had a single interview from the process. This can slow down your job search and create a lot of unnecessary frustration.
Employment consulting Liz Ryan says, "Most of us have been trained to submit online job applications and wait forever to hear back from employers, but that system is broken." We think she's right! Instead, consider partnering with a temp staffing agency like Leading Edge Personnel. Submitting a resume to our team initiates the first conversation. If the recruiter believes you are a match for a particular position, they will facilitate that discussion with the employer by pitching you as their top candidate.
Can a Temp Staffing Agency Help You Job Search?
LeadingEdge Personnel is the top employment agency in the Austin and San Antonio region. We offer clerical and administration jobs to some of the best employers in the region. If you're looking to reinvent yourself in a new position, why not give us a call to talk about your options. We can review your resume, provide you with advice, and even help you practice your job interview skills. There's a reason why we're the best employment agency in the area for administration jobs. Call on us and find out how we can help your career.